Men's Journal aims to feature only the best products and services. We update when possible, but deals expire and prices can change. If you buy something via one of our links, we may earn a commission. Questions? Reach us at [email protected].
Created in partnership with Citizen Watch.
There are a number of Father's Day gifts dads will love, and some they will pretend to love, but the gift he will always treasure is a wrist watch.
Wrist watches are more than just a practical means to tell the time — after all, most dads have smartphones that will give the time. When fashionable clothing for men can sometimes seem dull, watches can really show a guy's personality and add some personalized flair to otherwise generic looks.
Once relegated to a pocket of a vest, wrist watches gained popularity around World War I, when soldiers found pocket watches impractical and began strapping them to their wrists. Until that point, fashion dictated that wrist watches were only for women. Since that time, watches have grown into a multi-billion dollar industry in the US alone, with 2023 sales projections around $12.4 billion. As fashion has changed, so has the wrist watch, and there are multiple styles to suit any father. In fact, most industry experts believe a man should own at least three watches—sport, dress, and casual.
Citizen, established in 1918, has been making watches for more than 100 years and seems to really understand the need for variety in style and function. In addition to being the first company to create titanium watches, as well as quartz crystal watches, the brand was one of the first to think about its impact on the environment by developing light-powered watches in the mid-1970s.
Here are some of our favorite Citizen watches that make an excellent Father's Day gift for the dad in your life. 
Brycen Super Titanium ($475 at Citizen Watch)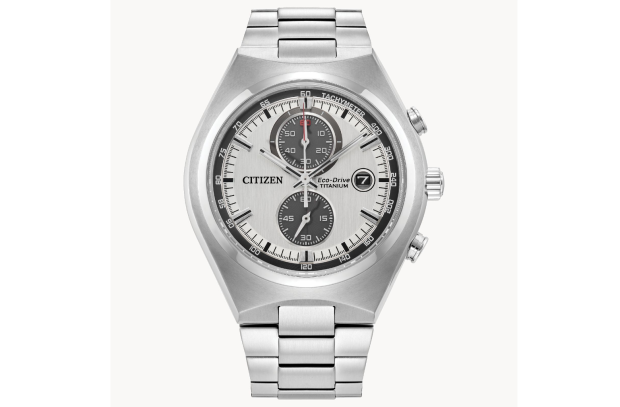 The titanium case and bracelet make this watch incredibly lightweight but don't sacrifice style or function in the process. This model also uses Citizen's Eco-Drive technology, charging via light rather than needing a battery change. 

CZ Smart Hybrid Gen-2 ($300, originally $375 at Citizen Watch)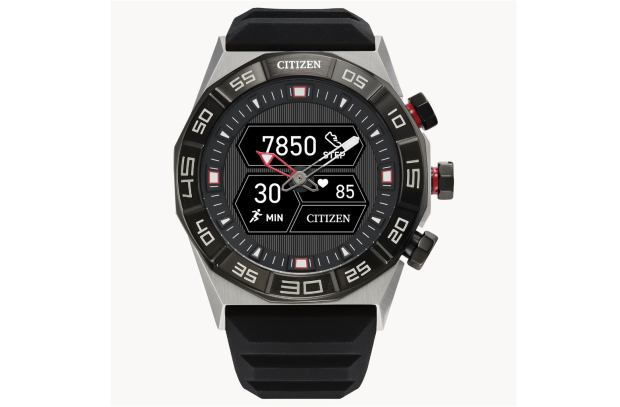 If your dad finds smartwatches cold and impersonal, this one might bridge the gap for him. Citizen uses hybrid technology to create a tech-forward smartwatch with the grace and style of a traditional timepiece. The Gen-2 model packs an 18-day battery life, up three days from the original, to give the wearer more flexibility, and it features a new wellness app that uses AI to forecast energy levels for the next 24 hours. One reviewer said it was "the right mix of style and function." 

Super Titanium Armor ($460, originally $575 at Citizen Watch)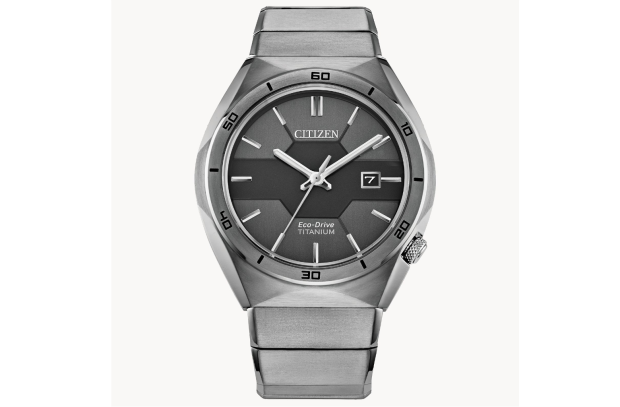 We love the slightly futuristic vibe of this sleek watch, with its black dial and titanium face and band. Lightweight, it uses Eco-Drive technology to charge in any light source, and the titanium is stronger and more scratch-resistant than other materials. One reviewer said, "I hardly know I'm wearing it. Set it and forget it. It's a fabulous watch for the money." 

Stiletto ($332.50, originally $475 at Citizen Watch)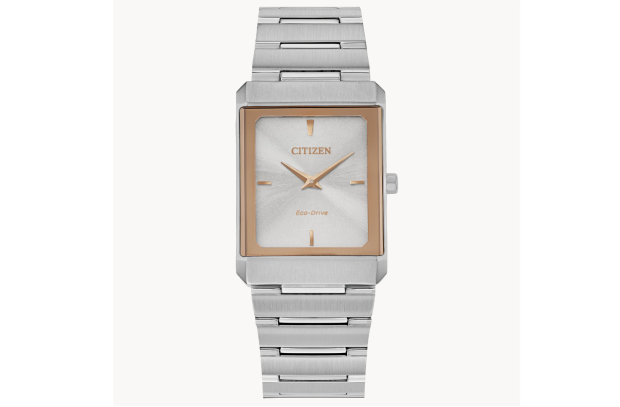 When he's looking for a smaller, slimmer-style watch with clean lines and all of the elegance he deserves, the Stiletto is the right choice. Stainless steel with a rose gold square around the face, this watch uses Eco-Drive to stay charged. It's a sleek and professional look for the father who wants an understated but beautiful watch. 

Rolan ($280, originally $350 at Citizen Watch)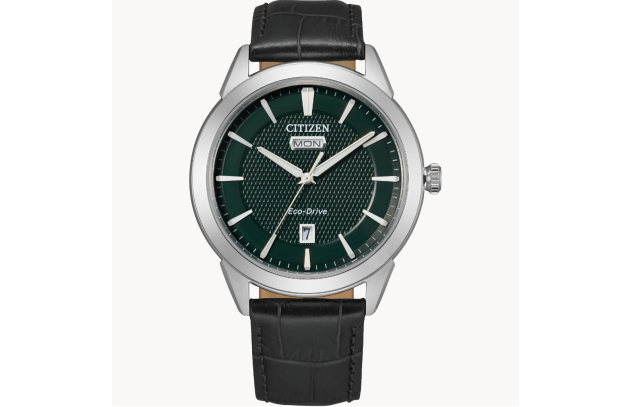 The classic look and vintage vibe of the Rolan will be in style forever. Add in the green face with the stainless steel case, and you've got a really good-looking watch he'll love. The black leather strap gives it a slightly dressy look without being over the top. If he loves subtle and sophisticated things, this is the watch for him. 

Peyten ($420, originally $525 at Citizen Watch)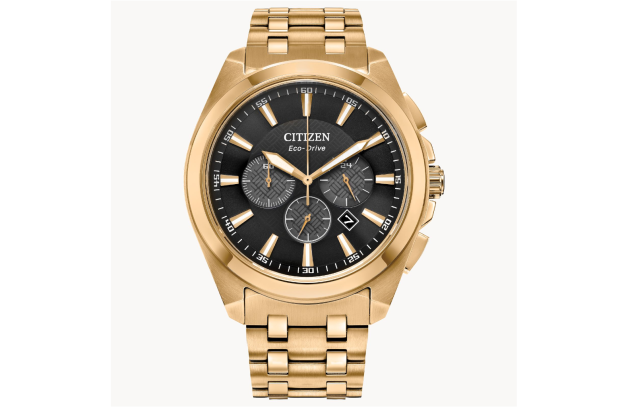 He's sure to stand out from the crowd with this gold-tone stainless steel dress watch with the elegant black face. The dial is encased in sapphire crystal, giving it extra strength against scratches. One reviewer said, "I enjoy looking at this watch on my wrist as I am driving because it looks different in the sunlight, the dial has a depth to it and a richness in color that is really incredible." 

Paradigm ($380, originally $475 at Citizen Watch)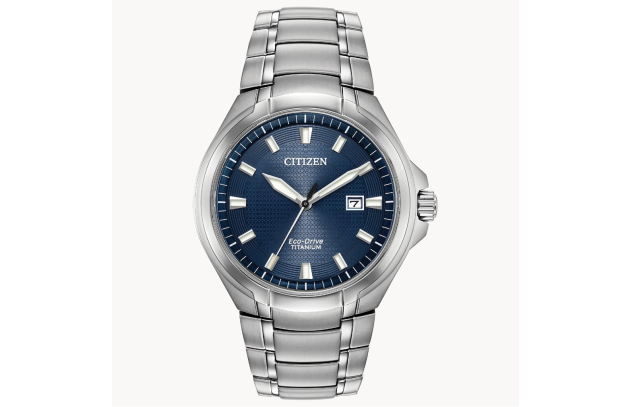 Part of the Super Titanium series, the Paradigm with Eco-Drive tech is lightweight and durable, with a blue face and luminous hour and minute hands. This five-star review said it best: "I needed a watch that impressed my eye and held up to an active lifestyle. The more I wear this, the more I admire it. Great choice in a watch." 

PCAT ($520, originally $650 at Citizen Watch)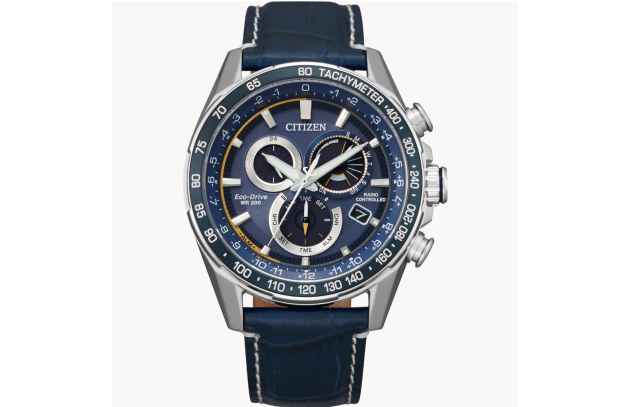 The Tachymeter bezel is just one of many features of this watch, which also has atomic timekeeping that adjusts to 43 cities around the world and a perpetual calendar. This one will be ready to go no matter what country he's in. Plus, the blue band and face set it apart from the regular black or brown bands. 

Garrison ($260, originally $325 at Citizen Watch)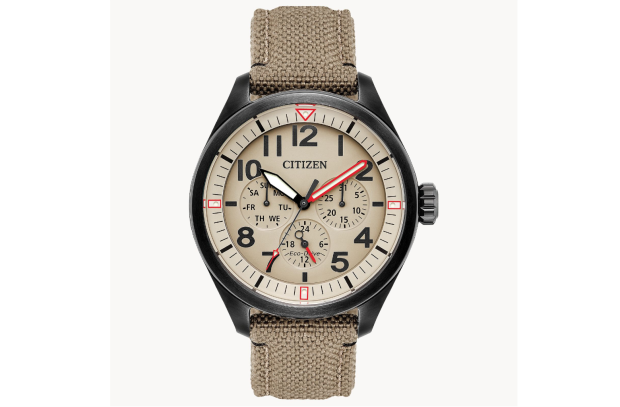 Was he an Eagle Scout? If so, this might be the watch for him. It's rugged, with a durable tan Cordura strap, features large numbers for easy reading while on a hike, and has a black ion-plated stainless steel case to stand up to an active lifestyle. 

CZ Smart Touchscreen ($415 at Citizen Watch)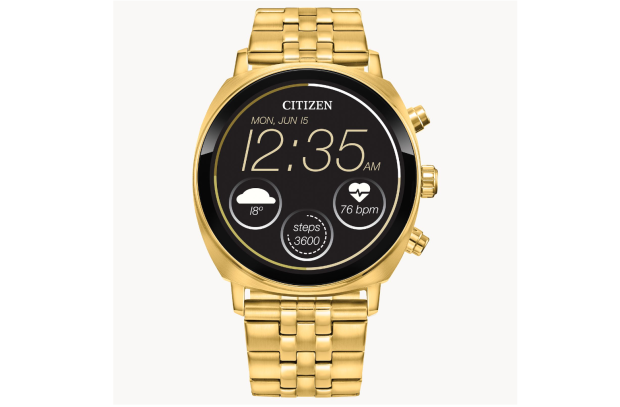 Citizen calls this the smarter smartwatch, and we would have to agree. At first glance it appears to be a traditional gold-toned stainless steel watch, but upon closer inspection, he'll see the Casual Touchscreen technology housing CZ Smart YouQ software, built with IBM Watson studio. It's compatible with Android and iOS too, and has all the functionality we've come to expect from a smart watch, including GPS, music, Amazon Alexa, and multiple health-monitoring features. 

Endicott ($340, originally $25 at Citizen Watch)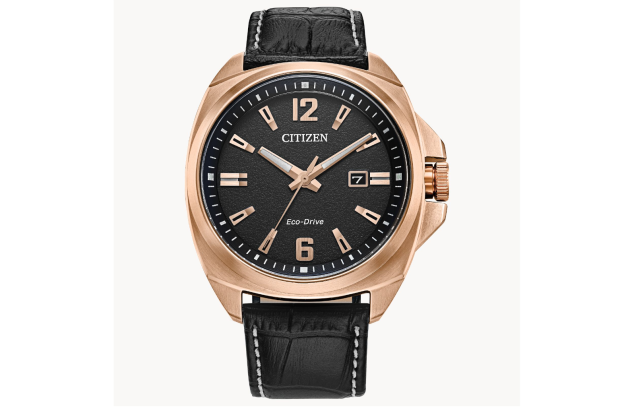 From the Sport Luxury collection, the Endicott looks like a sophisticated dress watch (because it is) but has all the capabilities of a sport watch, including water-resistance up to 100 meters. That's not something you'd expect immediately from such an elegant model, with the black leather strap and rose gold-tone numbers on the black watch face. 

Endeavor ($440, originally $550 at Citizen Watch)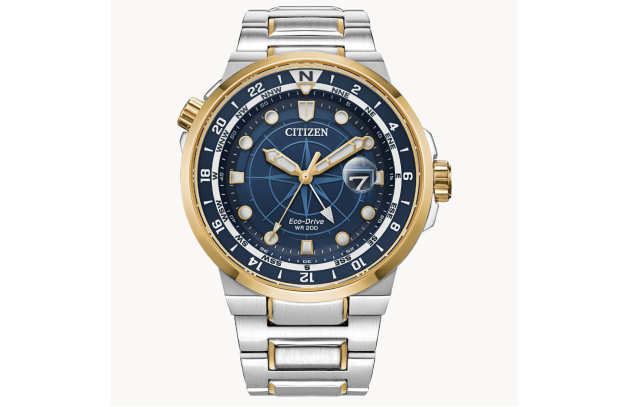 Another piece from the Citizen Sport Luxury collection, this watch is for the adventurer, or adventurer at heart, with dual time zones and water-resistance up to 600 feet. Plus, it runs on Eco Drive technology, so no battery needed. On the larger side, it's a true statement piece. One reviewer said, "I'm very happy. The 3-D look is outstanding and if you're into watches, this is a keeper." 

Nighthawk ($460, originally $575 at Citizen Watch)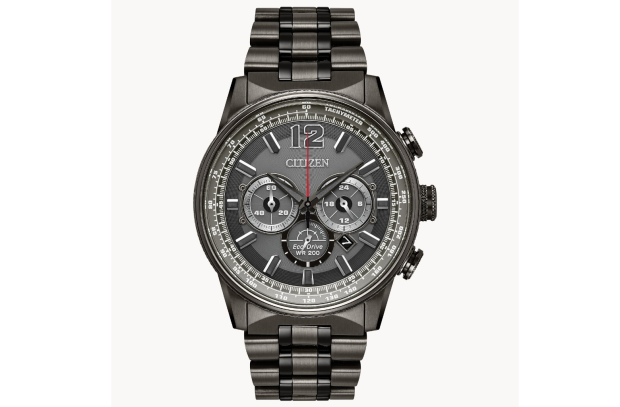 The Nighthawk will make people stop and stare—it's that cool. The granite ion-plated stainless steel case has a charcoal gray dial, and the face has small concentric circles that make it really interesting and cool. Top it off with red accents, Eco Drive, and a tachymeter, add in water-resistance up to 200 meters, and it's a show-stopping piece. A Citizen watch collector said it's a "beautiful watch with the style, fit, finish, and precision to be expected from Citizen. I've received many compliments on it, and it's a great addition to my collection." 

Promaster Dive ($316, originally $395 at Citizen Watch)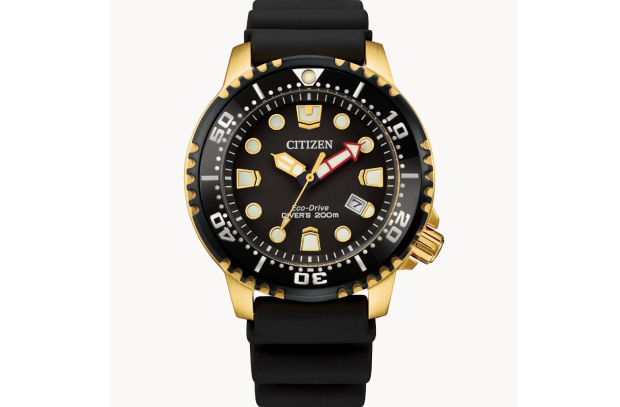 If he is more comfortable in (or on) the water than out of it, the Promaster Series is a great choice for a Father's Day gift because this isn't your typical clunky dive watch. While it has a durable black polyurethane strap and is ISO certified for depths up to 200 meters, it also has a gold-toned stainless steel case that elevates the watch from beach gear to everyday wear. It looks great in and out of the water, with all the functionality he's come to expect in a dive watch.

Classic ($420, originally $525 at Citizen Watch)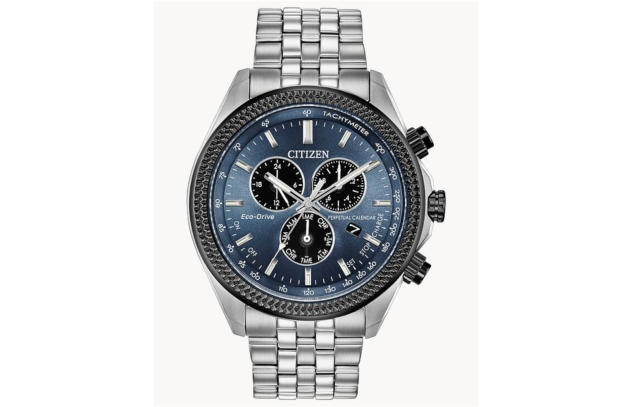 It's a "Classic" for a reason, and now Citizen's Perpetual Calendar Chrono timepiece takes it to the next level, with the beautiful blue dial and a textured bezel around the face. The stainless steel bracelet is always fashionable, and the Eco Drive means you won't have to worry about battery life. The mineral crystal face is impact- and shatter-resistant so it stands up to everyday wear and tear. He'll want to wear this piece every day.

Prices are accurate and items in stock at time of publishing.