Imagine tasting your way through entire wine regions without the expense of often risky bottle purchases. How, for instance, might you know that you actually like that Pinot Noir from Paso Robles, or the Napa Cab before paying the possibly precious price? Imagine no more. A new quarterly wine service is taking the guesswork out of consumer wine investment.  Sampl provides wine lovers with a quarterly subscription delivery service of a curated selection of seven unique and high quality wines, in 100ml beakers, from the best local producers in varied wine regions. Each sample provides just the right amount for oenophiles to discern their love (or dislike) of particular varietals from high end wineries, making the service a low risk venture.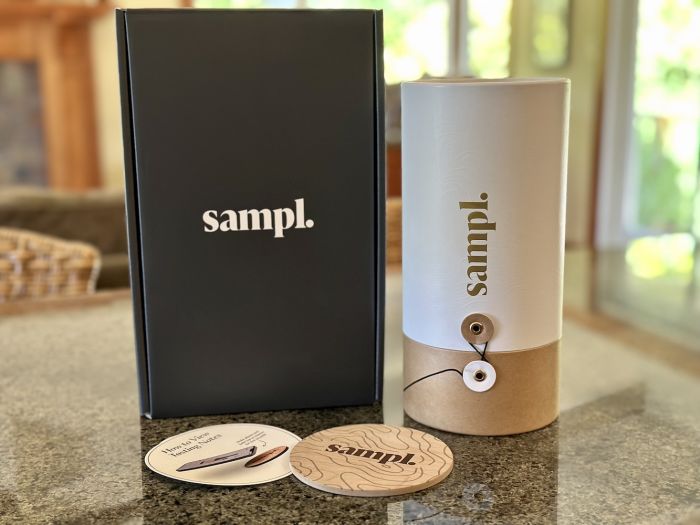 For its first national campaign, Sampl has partnered with The Paso Robles Wine Country Alliance (PRWCA) to offer subscribers a taste of this super popular California Central Coast wine region. Sampl co-founder Miles Pepper selected Paso Robles for its shared boundary-pushing philosophies and forward-thinking approach to winemaking. (His eventual goal is to feature International wines.) The first Sampl sampling includes: 
·       Tablas Creek Patelin de Tablas Blanc 2021: This Grenache Blanc blend is fresh and balanced with notes of stone fruit, orange blossom, preserved lemon, and pineapple.
·       Adelaida Keeper Red Blend 2020: From the high elevation (1,400-2,050 feet) of the Adelaida District, this earthy red blend has smooth dark chocolate, wild thyme, blueberries, and plum notes.
·       McPrice Myers High on the Hog Red Blend 2021: This quintessential Paso Robles red blend combines Zinfandel, Syrah, Grenache, Petite Sirah, with a dash of Merlot and  Cabernet Sauvignon. It offers floral aromas and sweet spices with notes of cherry and strawberry on the palate.
·       Avenales Ranch Petite Sirah 2018: Hailing from the Shell Creek Vineyard in the Highlands District, this wine has bright plum, blackberry, and anise notes with a hint of vanilla.
·       High Camp Grenache Rosé 2021: This pale salmon rosé has notes of watermelon, cherry, red candy, and subtle notes of banana— perfect for a warm day. 
·       J Dusi Zinfandel 2021: From the Dante Dusi Vineyard, which was planted in 1945, in the Templeton Gap District, produces this brilliant Paso Robles Zinfandel with bursts of wild dark berries on the palate.
·       Union Sacré Orange Gewürztraminer 2022: From the Monterey AVA, this orange Gewürztraminer, has notes of chamomile, honeysuckle, and orange blossom, and illustrates the original thinking that Union Sacré brings to its Paso Robles Tin City tasting room.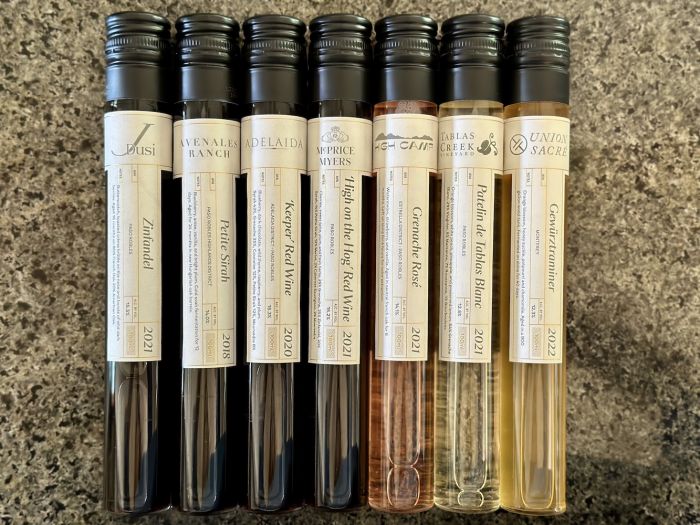 Each Sampl shipment also comes with a "smart coaster," which, when tapped with your smartphone, provides tasting and production notes for each wine, and insights from the winemakers. 
"Working with Sampl allows us to bring some of the region's best wines into glasses across the country," said Joel Peterson, executive director of the PRWCA. "It's an exciting opportunity to showcase the diverse range Paso Robles has to offer while supporting local wineries."
"We're really excited to announce the launch of our Paso Robles capsule case, which showcases some of the best winemakers in the region, and bottles you won't find at your local supermarket," said Pepper. "Wine tasting can be a daunting experience, especially if you're not familiar with the different varietals and how to properly taste and appreciate them. Sampl has created a unique way to help explore and discover new wines from the comfort of home." 
Photos by Fran Miller