You probably know actor Travis Bennett from his breakout role in the hilariously raunchy FX comedy series Dave, which aired its third season this spring. Or maybe you saw him alongside Jon Hamm in Confess, Fletch and with Eddie Murphy, Jonah Hill, and Julia Louis-Dreyfuss in You People. 
The Los Angeles native got his acting start in Loiter Squad, the Adult Swim series he co-created, and his career has been building momentum ever since. But what you may not know about Travis Bennett is that he's also serious about style. He learned to love vintage clothing at a young age because his mom owned an L.A. thrift shop. 
One of his favorite style staples is workwear, and he just collaborated with Jameson Irish Whiskey and Dickies to promote the new Jameson X Dickies collection. We spoke with Bennett about his personal style, his tips on customizing his workwear for the weather, and how his role as Elz in Dave changed everything.
Men's Journal: How did you get involved with this workwear collaboration?
Travis Bennett: The brands reached out to me—and as a fan of both Dickies and Jameson, it was a no brainer saying "yes" to two companies I adore.
What was your introduction to Jameson and Dickies as brands?
My Dickies introduction was, I mean, growing up in L.A. Dickies is just synonymous with Los Angeles culture. I can't even remember the first time I put on a pair of Dickies because of how long I've been in them. Jameson I learned about later—specifically, when I was traveling through Europe for the first time.
How does your own personal style intersect with this collection?
I'm big into workwear. I'm a vintage guy, and workwear is something l wear almost every day. Dickies makes the best double knee ever, so I've been running those. My favorite thing to do with double knees is to buy a big, baggy pair. On a good day, I'm a size 30 or 31, so I'll buy a pair of 34s or 35s and then just cut them into shorts—because I like it when they're a little baggier. Growing up in L.A., there's been so many times I've been out with friends and had on a pair of Dickies when it gets hot outside. So, I just cut them into shorts and wear them that way.
Related: The Best White Sneakers of 2023
How has your personal style evolved since you were younger?
There's a common thread between all of it since I was a kid that hasn't really changed much. Now it's just the elevated version—with more collars on shirts and less logos on the front of my clothes. I have a huge collection of T-shirts I used to be obsessed with, but now I'm pretty much wearing white T-shirts every day. Just a white T-shirt, cool pants, and whatever shoes I have.
Do you have a favorite piece from this collection?
Yes. The green [Eisenhower] jacket. No brainer.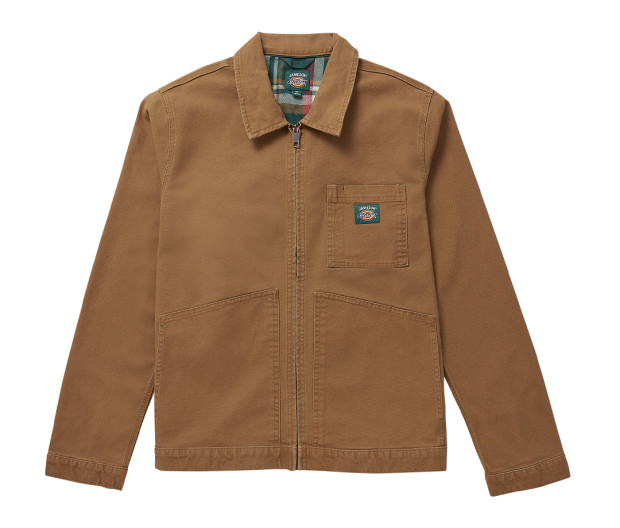 Is there anything about this collaboration that has surprised you?
The launch event surprised me. I knew it would be a good time, but it was even better than I expected it to be. You know, when you step into a corporate event, it's usually like, "Alright, we're here." Nobody really cares. But this was an awesome version of that. Everyone was just having a great time, with a lot of joy on people's faces. Familiar is the word I want to use for it. 
Will Dave be back for a fourth season?
No idea. I'm optimistic and hoping for the best.
Related: Best Tequila, Mezcal From 2023 SF World Spirits Competition
How has that show impacted your life?
Prior to Dave, acting was something I was a bit more fearful of and insecure about. I grew up doing Loiter Squad, where my confidence just wasn't there. So this gave me the confidence to act a little more, and also opened doors for me. 
I was DJing on tour with Tyler [The Creator] for a long time, and I felt like I'd reached my ceiling there. I was in this place where I didn't know what was gonna happen next, and I didn't like that feeling. Dave completely changed my trajectory. I was 24 when I stepped into that role and I was very hardheaded—just coming from a music background where things went a certain way, then having to transform and learn all this shit in a new world. I'm thankful beyond words for getting that opportunity.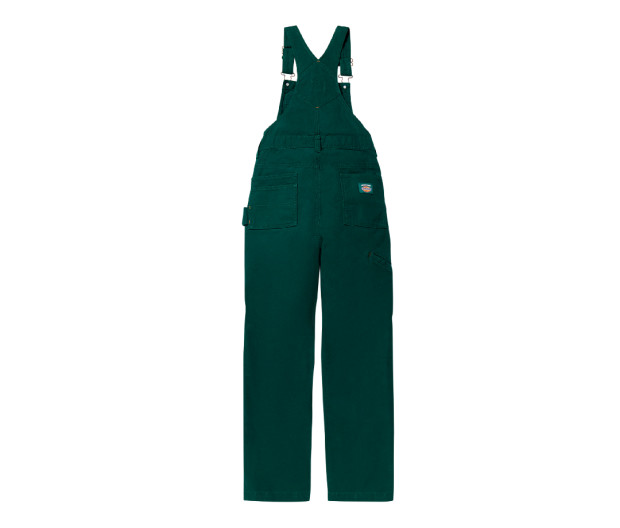 Any upcoming projects you're able to tell us about?
There are things I've been working on with writers, but the writers strike has really put things back. I'm waiting for them to get what they deserve to get back to work. I write, but I'm not in the guild yet. I stand with the writers. Without them, I don't have anything to do. I just wish the higher ups would understand that. I know that they're trying to do things for stockholders and all that bullshit, but at the end of the day, it's important to understand these simple things that other people need.