If you don't yet own a pair of polarized sunglasses, you're missing out (and probably squinting a lot). These shades use specialized lenses that block glare, reducing strain on your eyes and allowing you to see more clearly. Picking these over traditional models a smart move for all kinds of outdoor activities, from running and biking to kayaking or fishing. But the best polarized sunglasses for men provide both a stylish way to accessorize on top of their protective qualities. 
Polarized Sunglasses: Dealing With Glare
Why would you want polarized sunglasses? Put simply, they help cut down glare caused by reflected light. When light hits a flat surface (like the road or water), it reflects in every direction, creating glare. This glare can cause eye fatigue, headaches, or in extreme cases (like on snowy slopes), even temporary blindness.
Reducing glare can make it easier to see and safer to be outside. That's especially true when performing high-speed activities, like biking or driving, that require clear vision and quick reaction times.
How Polarized Sunglasses Reduce Glare
Unlike lens tints, polarization is designed specifically to reduce glare from the environment around you. Polarized sunglasses have a special polarized filter on their lenses. This filter is made of a compound with molecules that naturally line up in one direction. The compound is uniformly applied to a lens so that all the molecules are aligned the same way. That allows the compound to absorb the horizontal wavelengths of reflected light while letting natural light, which travels in vertical wavelengths, pass through. The glare gets cut down, and you'll get a clearer view of what's around you.
Polarized sunglasses can be found in all kinds of styles, from ultralight, high-coverage sport frames for outdoor enthusiasts to classic pairs you can wear with a suit. Read on for our top picks.
The Best Polarized Sunglasses for Men of 2023
Men's Journal aims to feature only the best products and services. We update when possible, but deals expire and prices can change. If you buy something via one of our links, we may earn a commission.
Maui Jim sunglasses are renowned for their patented polarized lens technology that showcases the world in vibrant, crisp colors. The Ho'okipa features a rimless frame design that offers a universal fit for maximum comfort and MauiPure lenses for superb optics, low weight, and excellent scratch resistance.
[$219; nordstrom.com]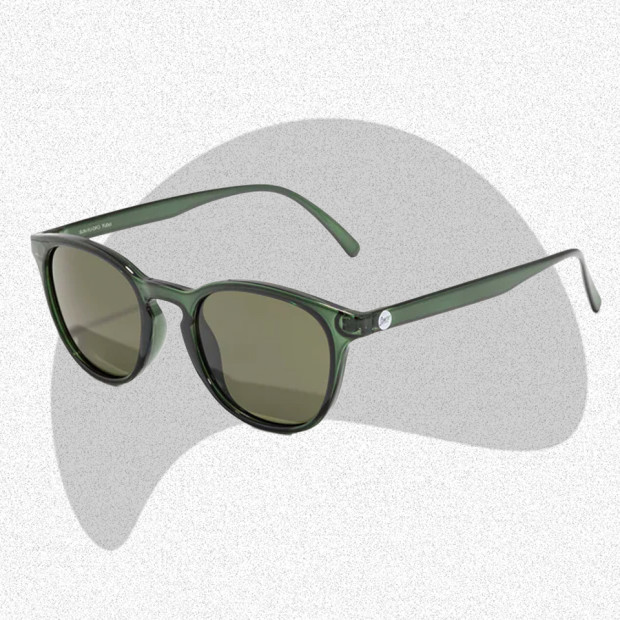 Who says a good-looking pair of shades has to be expensive? Sunski offers a wide range of polarized sunglasses, but the Yuba is a stylish standout available in several neutral shades to match any outfit. Better yet, it's eco-friendly: The frame is made from recycled plastic.
[$58; sunski.com]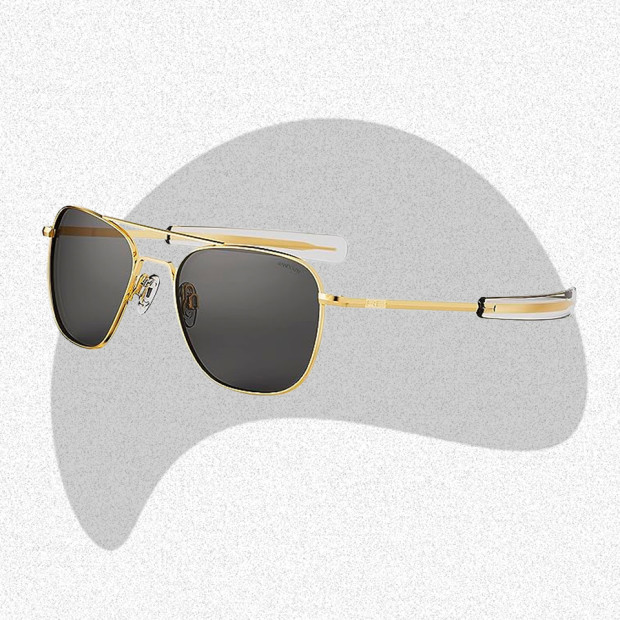 These aviators are made in the U.S. by a family-owned and operated business, and they've been worn by actual military aviators for 45 years. With that pedigree, it's unsurprising that these Randolph aviators are incredibly well-built and come with a lifetime limited warranty (just in case). And it's a good thing they're built to last, because the signature bayonet temples, premium 23-carat gold finish, and quintessential aviator silhouette are the definition of timeless style.
[$339; amazon.com]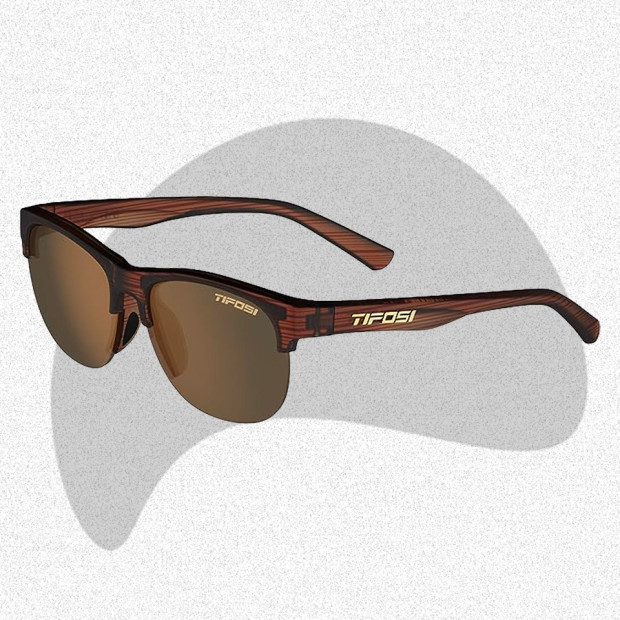 Affordable, stylish, and streamlined, the Swank SL from Tifosi, available in 30 colors, is an ideal option for both active and casual wear. The rimless lenses and woodgrain frames of this particular style up the cool factor, while hydrophilic nose pads keep them firmly in place while you move. You'll also enjoy crystal-clear vision thanks to the polarized and shatterproof polycarbonate lenses.
[$52; amazon.com]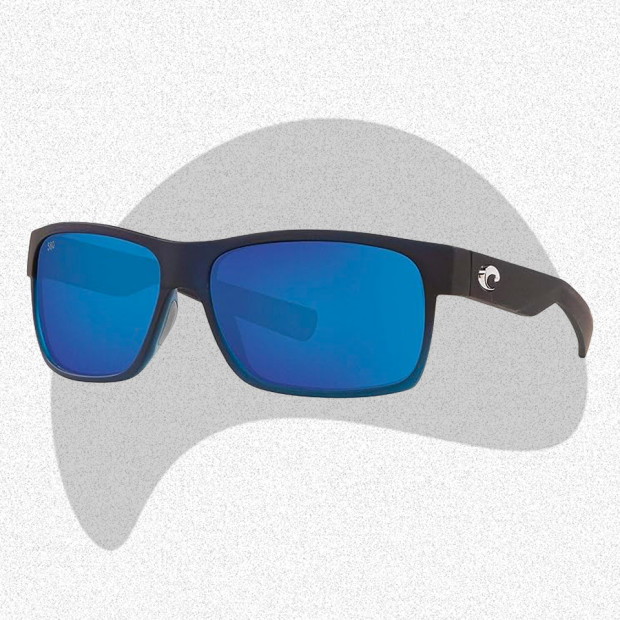 The Costa Del Mar Half Moon was designed for those who spend lots of time on or around the water. The blue mirror polarized lenses are ideal for filtering reflective glare from the water, while a lens coating provides scratch protection and repels water, oil, and sweat for easy cleaning. The black frames feature straight temples and double-cut textures for a sporty style, while spring hinges and inset nose and temple pads keep them in place when the seas get rough.
[$273; amazon.com]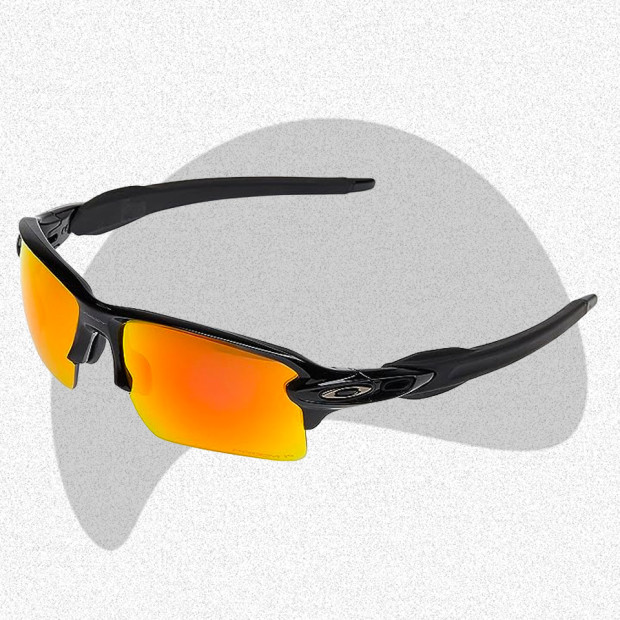 The aggressive angularity and flashy lens color of the Oakley Flak 2.0 XL sunglasses give off Major League outfielder vibes, but the flexible sturdy frames and combination of UV and blue light protection make them eminently wearable for anyone. Another crowd-pleaser? Oakley's Prizm technology — a feature that promises improved contrast and enhanced color in bright conditions that look washed out in other sunglasses.
[$117; amazon.com]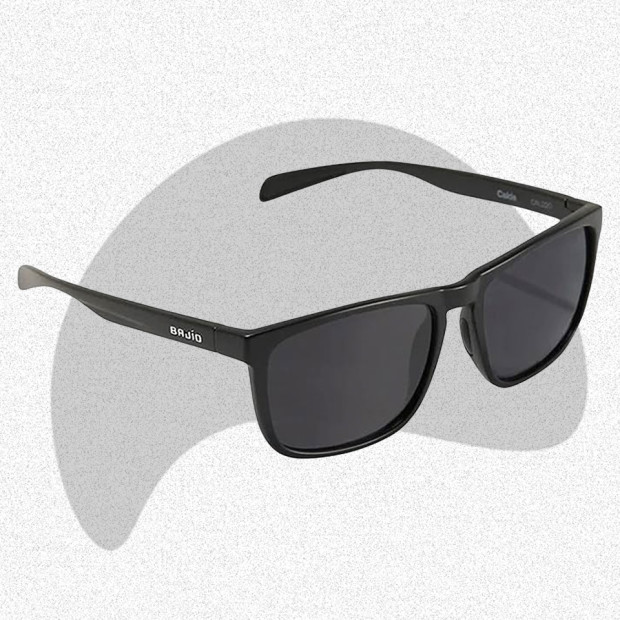 Another sunglass brand with an on-the-water mindset, the Bajío Calda offers a nice mix of performance, comfort, and sustainability. The proprietary polarized lens technology reduces glare and blocks blue light, resulting in enhanced clarity and reduced eye strain. Additionally, the frames are made from plant-based nylon that's biodegradable and stronger than petroleum-based nylon.
[$209; amazon.com]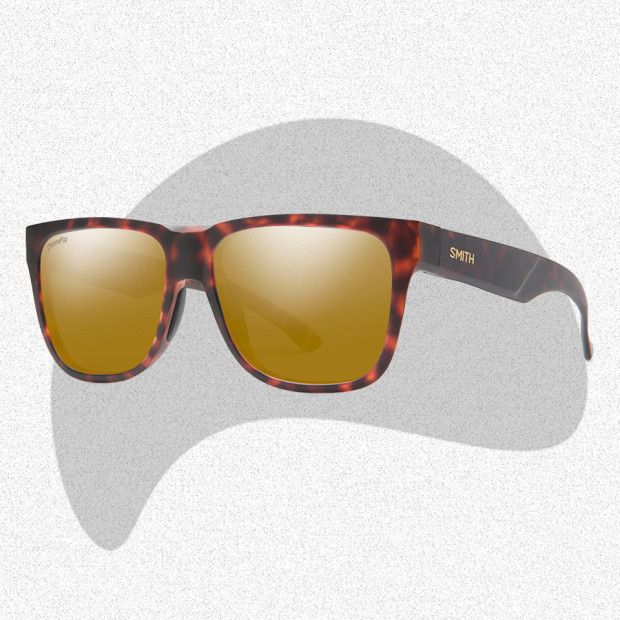 These sunglasses are loaded with technical features, from Chromapop technology that filters two specific wavelengths (that Smith says cause color confusion), vacuum-applied antireflective coatings, and hydroleophobic (water and oil resistant) coating that keeps the lenses clean. Even the nose pads are special, treated to get grippier (also a technical term) when exposed to moisture. All of this performance comes in a classic wayfarer frame in both an attractive tortoiseshell and black colorways.
[$199; rei.com]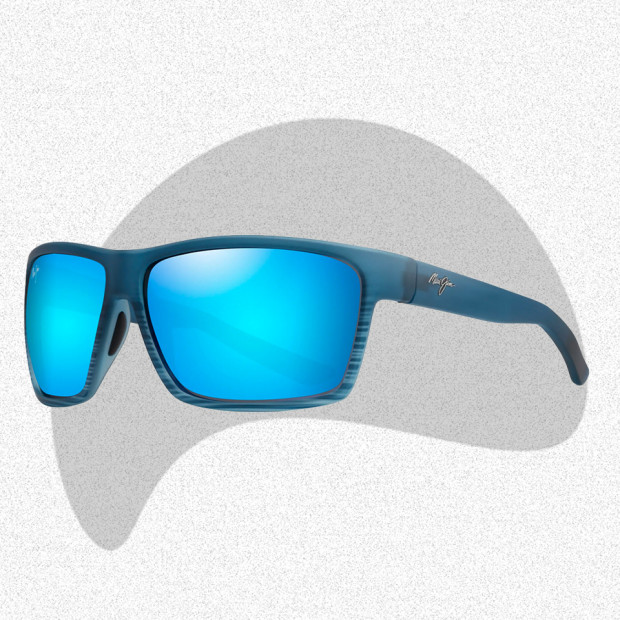 Available in four colors, the Maui Jim Alenuihaha makes a bold statement with its large size and stripe print. The oversized frames work on two levels: wider polarized lenses block out more of the sun with 100% UV protection and the big, blocky frames are supremely stylish. They're made in Italy but with a distinctly rugged Hawaiian vibe — perfect for your next luau or festa.
[$279; amazon.com]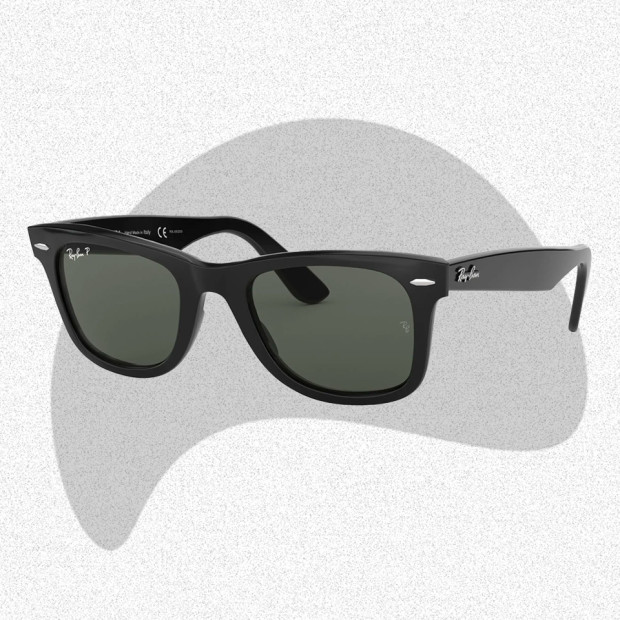 The Ray-Ban Wayfarer is always a good call. The silhouette looks terrific on a wide range of face shapes, and even decades after it was introduced, it's still going strong—so you can wear your pair for years without worrying about staying on trend. For that reason alone, it makes sense to pay extra for a polarized pair.
[$221; amazon.com]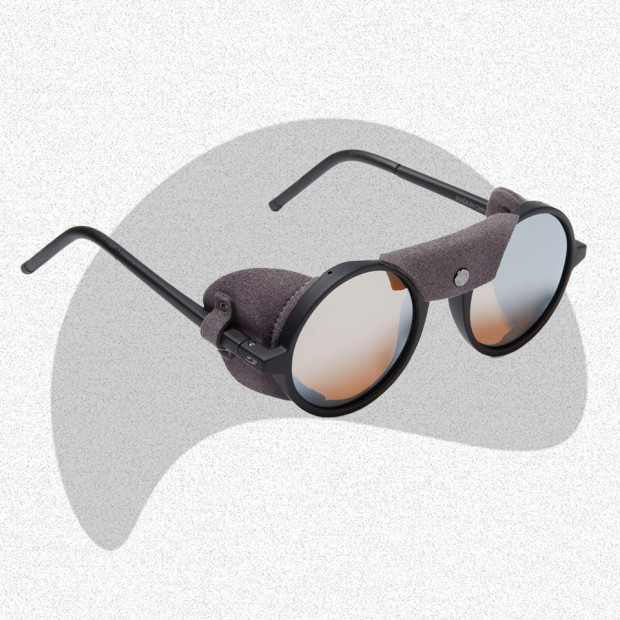 The fabric nose piece and side shields lend these round frames a certain steampunk appeal while blocking peripheral light that can be an issue on and off the slopes. Take them off and you're left with a distinctive pair of sunglasses with lenses that block 100 percent of UV rays. The rubber nose bridge and temple arms that won't stick to hair mean these frames will also stay secure and comfortable on the face for all-day use.
[$90; rei.com]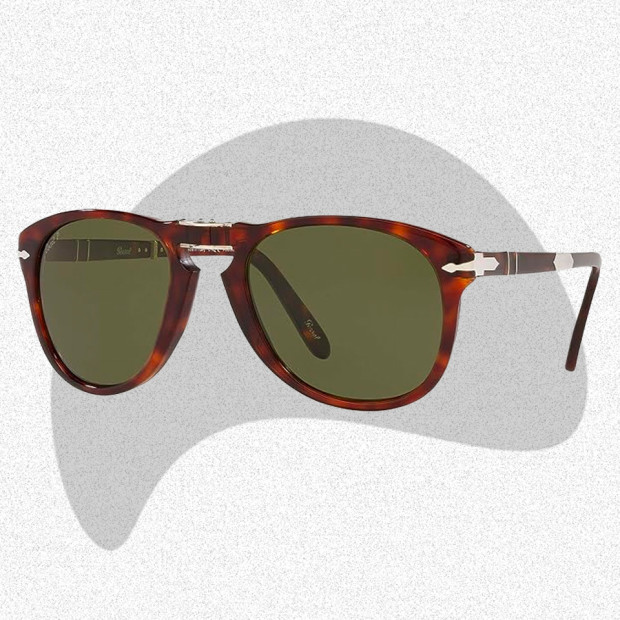 There's cool, and then there's Steve McQueen cool. Grabbing a pair of the iconic Persol sunglasses he favored (in one of the many colorways) is a great way to pick up some of the famed actor's impeccable style. The acetate frames feature a distinctive pilot shape, keyhole bridge, polarized glass lenses, and a folding design for easy storage.
[$507; amazon.com]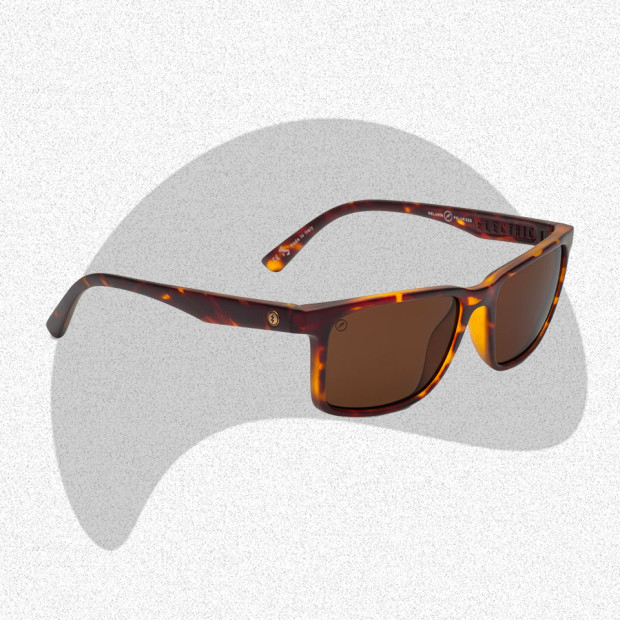 Derived from biological sources instead of petrochemicals, bio-resins are a greener material than regular plastic. They are what allow these Italian-made frames to be both noticeably slender and light but plenty strong to stand up to active use. The classic wayfarer silhouette surrounds polarized melanin-infused polycarbonate lenses that are scratch- and impact-resistant.
[$140; nordstrom.com]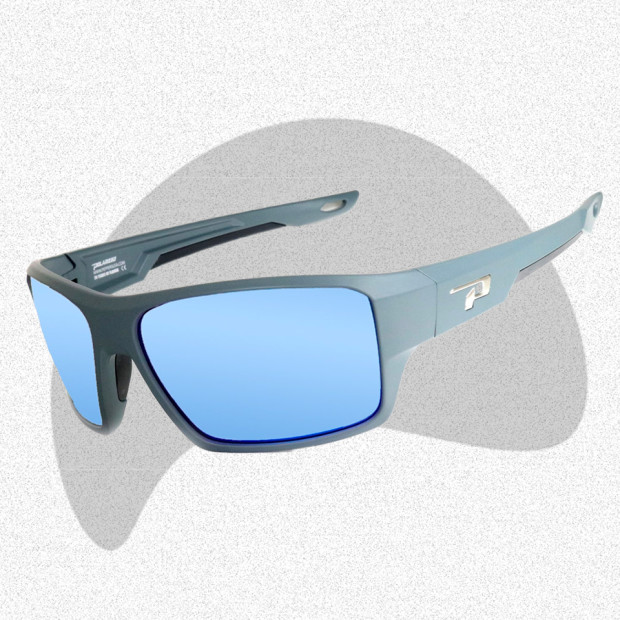 Yet another aquatic brand that deserves a look is Pepper's, a nearly three-decade-old company that specializes in polarized eyewear that floats. Every skipper, whether of an 80-foot fishing boat or a lakebound canoe, should consider these eponymous curved shades, that come with shatterproof frames and hydrophilic nose pads well suited for all active water-based pursuits.
[$60; rei.com]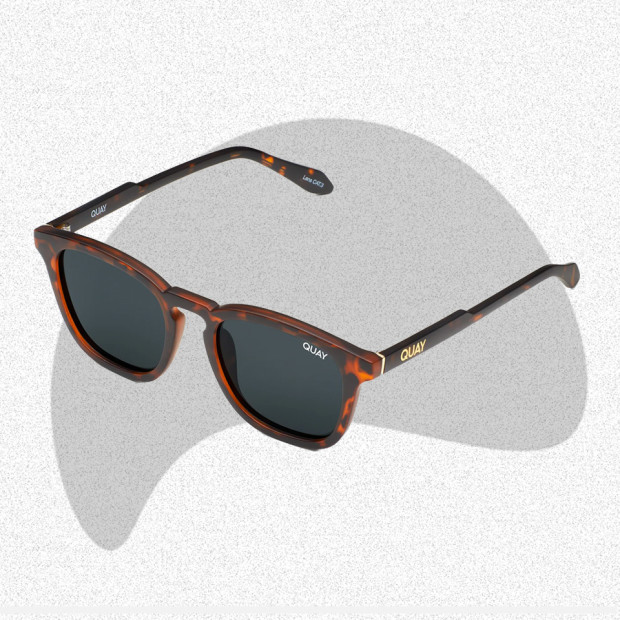 In a sea of cold metals and muted neutrals, these Aussie-born shades are a breath of fresh air. The classic tortoiseshell frames and smoky lenses create an everyday look that won't descend into garishness. The keyhole bridge and golden hinge details add even more visual interest, while the polarized lenses reduce glare and offer 100 percent UV protection.
[$85; quayaustralia.com]
Related: The 19 Best Men's Hoodies for Ultra-Comfy Everyday Wear