Men's Journal aims to feature only the best products and services. We update when possible, but deals expire and prices can change. If you buy something via one of our links, we may earn a commission. Questions? Reach us at [email protected].
To truly understand a man, look to his accessories. That includes the way he wears a hat, on which wrist he wears a watch, and the physical state of his wallet. But also consider how he hunts for the best price. Right now, the Amazon Prime Day men's accessories deals cover hundreds of categories ranging from hats to shoe horns and everything in between. Amazon-favorite brands like Ray-Ban, Belkin, and Timex have dropped the prices on some of their best-selling accessories up to 60% off. But among the thousands of things to comb through, how does one even begin to look?
Men's Journal took the time to shop through the men's accessories deals of Prime Day 2023 and considered the following:
Which accessories are practical but also stylish?
Are certain accessories more useful when made from specific materials?
Do any accessories have universal appeal while remaining unique?
After considering these factors, MJ narrowed the list down to 11 core items that could work in any situation, give or take the color choice, so you can spend more time worrying about which shoes you're going to buy next to complement your new detail pieces. Here's what we found:
Related: The 50 Best Early Amazon Prime Day Deals to Take Advantage of Now Start at $8
The 11 Best Men's Accessories of Amazon Prime Day
Ray-Ban Hexagonal Sunglasses

, $130 (was $186)
Prime Day happens during the first few weeks of summer — the ideal time for guys to buy their next daily pair of shades. While the iconic Ray-Ban Wayfarer is top-ranked among MJ's best sunglasses for men, trying something different becomes less daunting when the price is right.
Sporting a more intricate frame shape, as seen in the Hexagonal Sunglasses from Ray-Ban, offers a way to stand out when every other dude is rocking one of three basic styles. It's cool to have a little edge (or six) and simply changing your boring sunglasses is an easy way to start.
[$130; amazon.com]
The Ridge Minimalist Slim RFID-Blocking Wallet

, $112 (was $140)
The Ridge knows there's zero need to stuff one's pockets in 2023 with the vast versatility of cell phones. Receipts can be emailed or photographed, many rewards programs are now digital, and all the pictures of your kids (human or canine) can be easily found in a single app. Despite that, it's still necessary to carry a driver license, a couple of credit cards, and emergency cash. A leather card case is fine, but The Ridge's wallets are just so much cooler.
The Minimalist Slim Wallet from The Ridge carries up to 12 cards that are accessed by an outside notch alongside a removable money clip that holds several bills without taking up too much pocket real estate. This wallet has RIFD-blocking capabilities that actually work thanks to the metal plates that construct the shell. While the design is hyperspecific, the style is open to interpretation. The fan-favorite slim wallets are available in 14 colorways to choose from like the Carbon Fiber, seen here.
[$112; amazon.com]
Solo Duane Hybrid Convertible Laptop Briefcase

, $41 (was $65)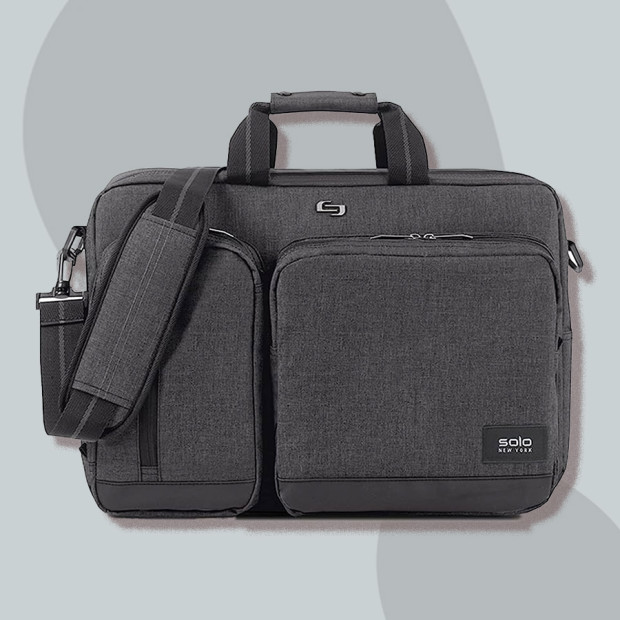 The only thing better than having multiple bags is having one bag with the ability to Optimus Prime itself into three different modes of carry. That's exactly what this convertible men's laptop bag from Solo does. The Duane Hybrid Laptop Briefcase changes from a backpack to a cross-body, and, of course, into a briefcase within seconds thanks to tuck-away straps that fasten with a metal clasp closure.
The interior of this bag is quite spacious, housing a compartment fit for a laptop up to 15.6 inches with room enough for almost two Yellowpages, six Nalgene water bottles, or more realistically, a weekend's-worth of clothes. On the outside, Solo has added two large exterior zip pouches convenient for storing snacks, charging cables, or toiletries when traveling.
[$41; amazon.com]
Mission Cooling Performance Hat

, $16 (was $20)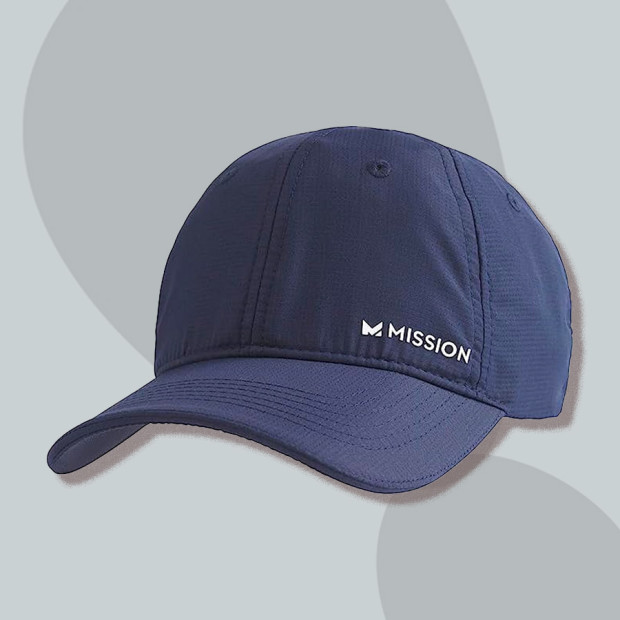 One of the most useful men's accessories for summer is a breathable hat. The Mission Cooling Performance Hat is an Amazon favorite and a definite front-runner for your next everyday headwear option. Why? It does all the things a summer hat should do beyond sleeping on your head.
This Mission hat is rated UPF 50 for protection against the sun's rays and was designed to keep heads cool in the summer heat using water. It sounds counterintuitive, but the brand suggests soaking these hats in water, wringing them out, and waving them through the air to activate an instant cooling effect. For guys who run hot or anybody who plans to be outside for an extended period, this hat is worth a try for $20.
[$16; amazon.com]
Timex Weekender 38mm Watch

, $41 (was $52)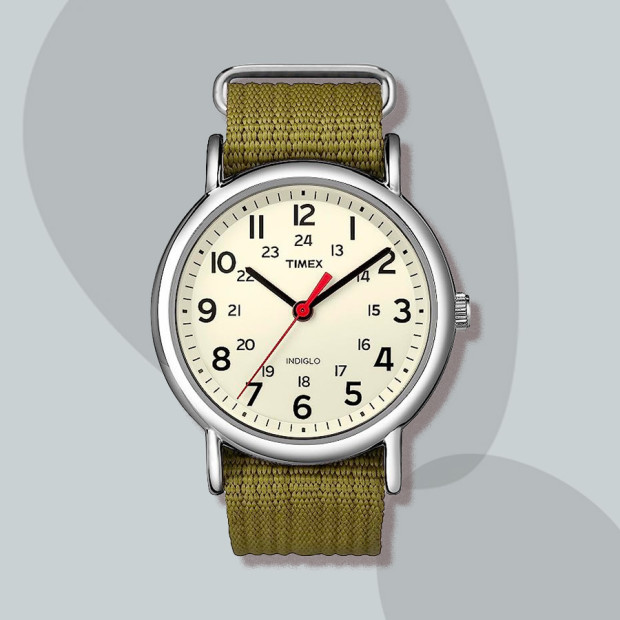 There's a sneaky area in the men's summer style world that falls somewhere between "I have to look appropriate" and "I refuse to wear anything other than swim trunks." Think back to William Daniels' Mr. Braddock during the pool scene in The Graduate. This Timex watch is the perfect way to tie that backyard summer outfit together.
The 38mm Weekender watch from Timex features large Arabic numerals and 24-hour time. It's a simple but classic-looking watch brought to life by strong earth tones in the ecru face and olive strap. And the nylon strap sets the whole tone — not too fancy, not too casual. But the coolest feature is what Timex called Indiglo, which is their backlight system for low-light time telling. Based on some reviewers' photos, it looks even cooler in person.
[$41; amazon.com]
Timberland Travel Kit Toiletry Bag

, $17 (was $22)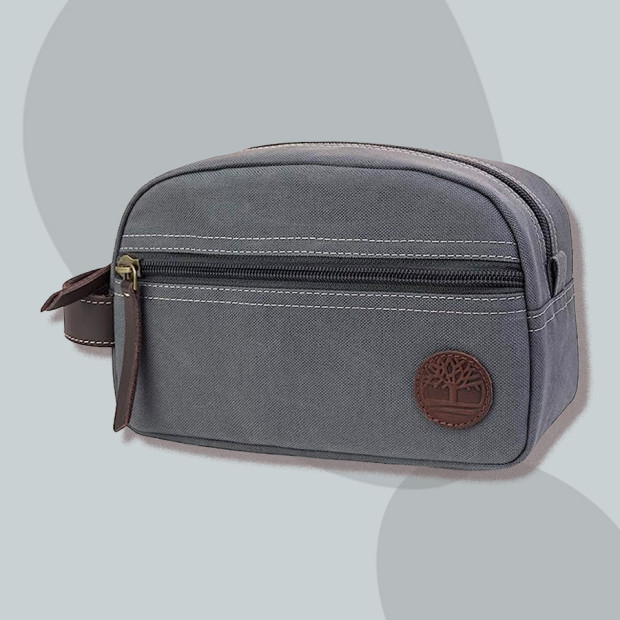 Dopp kits, or toiletry bags, are an integral accessory for men on the go. Not only do they keep grooming products safe while traveling, but they help aid in the logistics of packing a bag. This one by Timberland is the best option available during Amazon Prime Day. It isn't the biggest, but that makes for a better packing strategy for air travel.
With a compact Dopp kit like this one, it's much easier to fit into a backpack or personal item instead of a carry-on suitcase, creating extra space for more important items. Further, a smaller bag encourages creativity when packing, helping to narrow down which toiletries matter most. Many would be surprised to learn how many brands offer travel-size versions of their most popular items — the better option to fit in this Dopp kit.
[$17; amazon.com]
Keecow 100% Italian Cow Leather Belt

, $18 (was $24)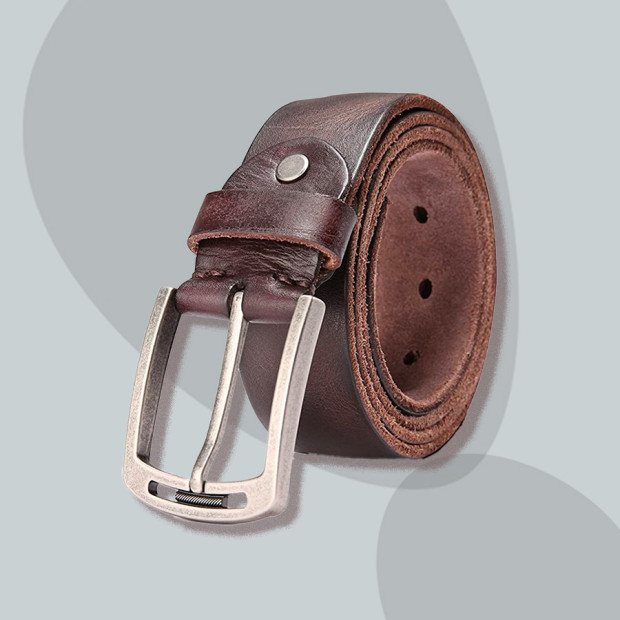 No man is complete without a reliable belt, and this one from Keecow is the best casual belt for anybody who lives in their jeans. An everyday belt should be strong, subtle, and should fit perfectly. And while buying a belt online presents its own unique challenges, Keecow has taken the guesswork out of it.
Each Keecow belt is made from full-grain leather, meaning it's a single piece of leather and not what's called "bonded leather," or multiple pieces that have been put together. That prevents splitting. These belts are also logo and label-free. Noticeable labels tend to draw attention — maybe avoid that in the belt region. And as far as sizing is concerned, Keecow has an entire photo dedicated to how to measure and size to get the perfect fit. When in doubt, size up.
[$18; amazon.com]
Belkin Apple AirTag Reflective Key Ring

, $12 (was $15)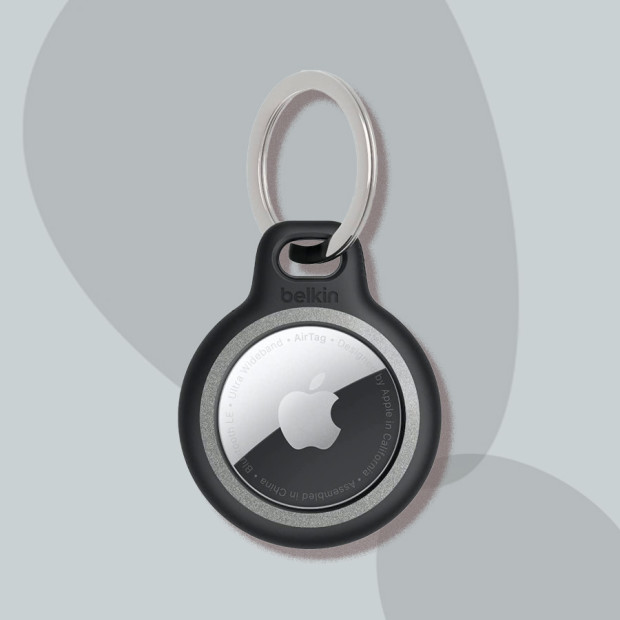 Apple AirTags are rapidly becoming a household necessity, and with the amount of stuff guys misplace, it's not hard to see why. But some are taking it a logical step further and switching to key rings, like this one from Belkin, that house an AirTag so they'll never lose their keys.
This AirTag key ring from Belkin uses a twist-and-lock design to secure the disc in place while raised edges keep it safe from dings and scratches. The material is also reflective, which means finding your keys in the dark isn't as difficult. While this ring is perfect for keys, it also comes in handy for keeping track of pets, backpacks, and Houdini-esque children.
[$12; amazon.com]
Olomee Oversize Square Reading Glasses (4-pack), $14 (was $25)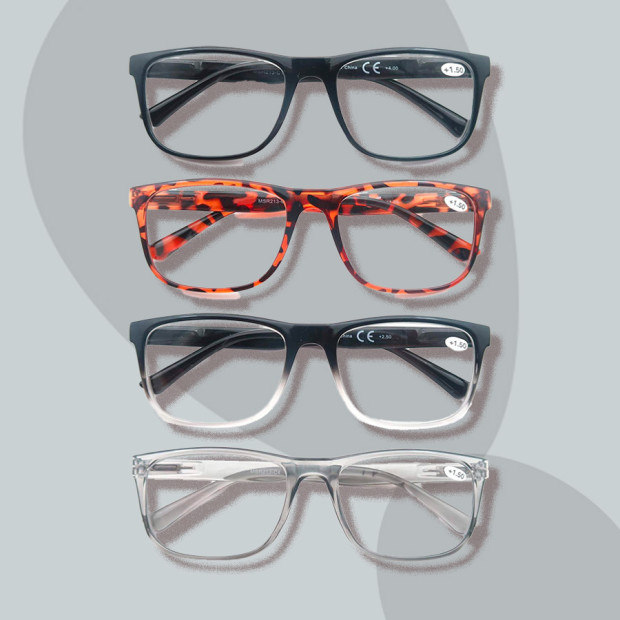 For the guys who constantly lose their cheaters but care about style, this set of handsome reading glasses is the best value to be had during the Amazon Prime Day sale. Olomee offers a four-pack of trendy frames in classic black, tortoiseshell, black gradient, and clear. The shape is reminiscent of a classic Ray-Ban Wayfarer and similarly made using polycarbonate material.
These spring-hinged, durable specs are available in powers ranging from .5 x to 5.0 x. Each set includes four protective cloth pouches and a microfiber cleaning cloth. For relatively cheap reading glasses at $3.50 per pair, they look fantastic which makes them a Prime Day steal.
[$14; amazon.com]
Fossil Beaded Lava Rock Bracelet

, $31 (was $40)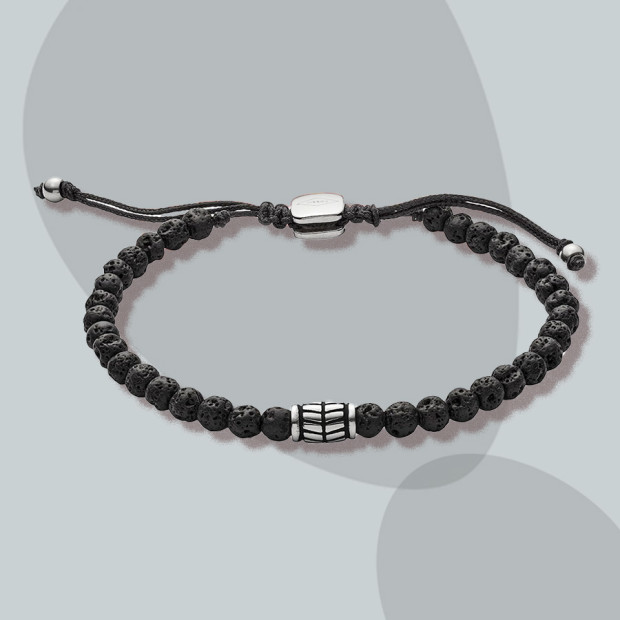 Watches get lonely sometimes. The best friend they could have is a slim bracelet, like this one from Fossil. Adding some kind of bracelet, or multiple, offers a more in-depth look into a man's personal taste. And while braided leather and sometimes silver links look great, beads will nearly always work.
This lava rock bracelet from Fossil is fire; well, on fire at one point. The natural heat-formed pores of the lava rack provide a one-of-a-kind detailing to the small beads which adds texture to the look alongside the stainless steel features. This pairs nicely with any watch that's predominantly black, brown, silver, or gunmetal. It'll also look incredible with the Timex watch listed above.
[$31; amazon.com]
Velette Metal Shoe Horn (2-pack)

, $12 (was $16)
Using a shoe horn is one of the best favors you could do for your back. Regardless of the type of shoe you've chosen for the day, a shoe horn makes the entire process easier. Velette is offering a discount on a two-pack of shoe horns during the Amazon Prime Day event. Why is the two-pack necessary? The duo, consisting of a 7.5-inch standard size with a 16.5-inch long horn, is ideal for putting on both shoes and boots without struggling.
While both are used for the same thing, each model presents its own benefits. The standard short shoe horn has a hole drilled into the handle for easy storage on a key rack next to the front door and also packs easily into a backpack or suitcase. The long shoe horn helps with taller shafts, like the aforementioned boots, but it also requires less bending than the shorter option. Either way, they're great accessories for anybody who needs a little extra help getting their shoes on.
[$12; amazon.com]