Men's Journal aims to feature only the best products and services. We update when possible, but deals expire and prices can change. If you buy something via one of our links, we may earn a commission. Questions? Reach us at [email protected].
Long before Amazon Prime Day, there was the Nordstrom Anniversary Sale. Now kicked off for 2023, the Anniversary Sale is Nordstrom's largest sale event of the year that takes place both online and in stores with one mission: to provide people a way to stock up on gear for fall, the most stylish season, and save some money. Men's Journal looked through the Nordstrom Anniversary Sale men's deals to scout upcoming trends, learn what brands are participating, and determine which items are worth jumping on before they sell out.
When is the Nordstrom Anniversary Sale?
The Nordstrom Anniversary Sale 2023 runs from July 17 through August 6, 2023. The sale is divided up into two segments — Early Access and open shop. Early Access began as early as July 11 for some cardholders, and on July 17, the sale opened up to everybody.
The best thing to remember when shopping the Nordstrom Anniversary Sale men's deals is that some sizes tend to sell out faster because of Early Access. If you find something you like, buy it immediately. Items can always be returned if they don't fit or you just don't like them.
Nordstrom Anniversary Sale Men's Deals: Buzzworthy Concepts
Several major menswear trends and necessities are seeing markdowns during the Anniversary sale, but MJ is shopping these five first:
Leather Jackets

: The Anniversary Sale presents the best opportunity to find a deal on a leather jacket. These products usually sell out quickly, so if you find one in your size (or larger), buy it immediately.

Trail Core

: Hikers, save the actual gear for the mountain. Trail Core continues to win in menswear with tread-heavy shoes, performance fabrics, and outdoor-ready accessories.

Breathability

: Performance fabrics aren't limited to Trail Core. Breathable pants, golf polos, t-shirts, underwear, and more are all over the sale right now. Comfort is king.

Grooming in Bulk

: Many big sizes or bundles of guys' favorite moisturizers, colognes, and cleansers are offered at a value price during the sale.

Running Shoes

: Though

Nike

continues to be an Anniversary Sale powerhouse,

On

, looks to continue recruiting the former's runners into their cloud-like running shoes with some great deals.
With brands like AllSaints, Cole Haan, and Robert Barakett leading the charge, below are the best men's deals to shop during the Nordstrom Anniversary Sale:
Anniversary Sale Deals on Men's Jackets
AllSaints Kemble Suede Bomber Jacket

, $360 (was $600)
Bomber jackets are one of those top-layer pieces that can be worn all the time, regardless of the setting. That makes the AllSaints Kemble Suede Bomber Jacket one of the hottest items available during the Nordstrom Anniversary Sale. Available in gray or taupe suede, this type of jacket easily becomes a signature look with its sharp, minimalist lines and "don't mess with me" attitude. The gray will surely sell out. It's considered a regular fit with some breathing room, but for those in between sizes, order the next one up.
[$360; nordstrom.com]
Rodd & Gunn Bealey Spur Suede Trucker Jacket

, $499 (was $798)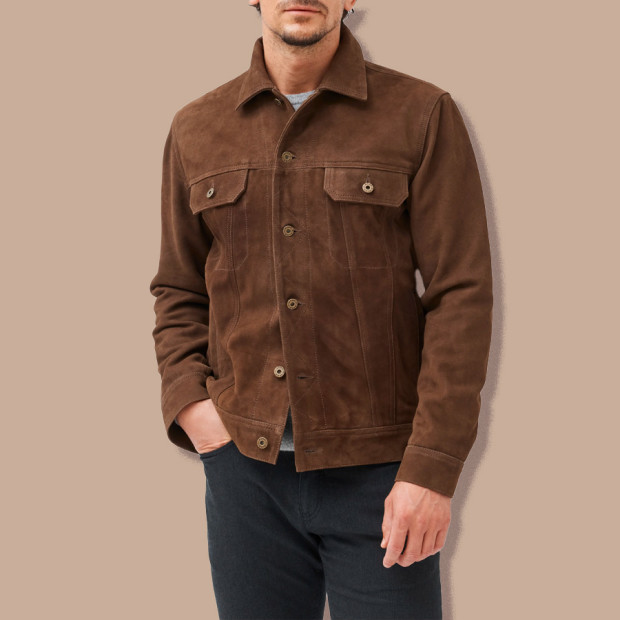 Surely bolstered by Pedro Pascal's jacket in The Last of Us, trucker jackets aren't leaving any time soon. This coffee-brown suede trucker jacket from Rodd & Gunn is one of the more handsome earth-tone jackets available during the Anniversary Sale. It's clean as hell and would look just as good with a shirt and tie under it as a plain t-shirt would. You become an instant celebrity when seen in this jacket.
[$499; nordstrom.com]
Cotopaxi Fuego Water Resistant 800 Fill Power Down Puffer Jacket

, $206 (was $275)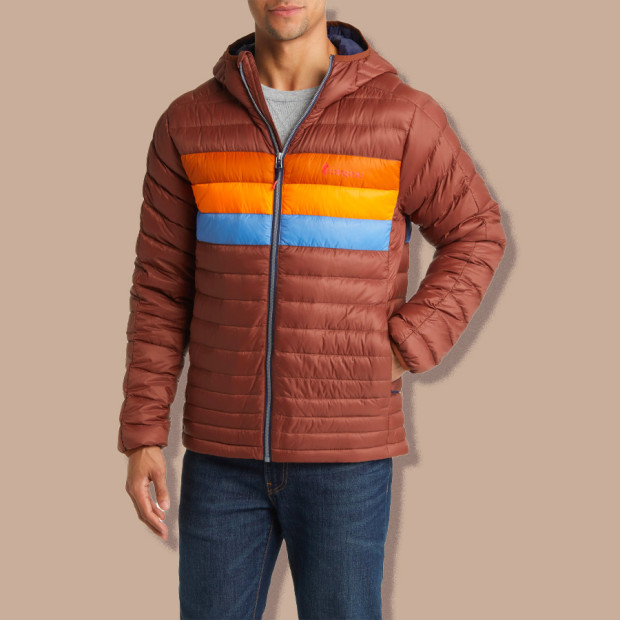 Puffer jackets are a godsend for travelers, but they're often kind of boring. This puffer jacket has everything a guy could want in a travel jacket. It's lightweight and waterproof but it's also cooler looking than most other down jackets with versatile colors that'll match with the few outfits that fit in the carry-on. The winning factor here, though, is that it folds down and packs into its own pocket. If you get creative, it can also be great lumbar support on the plane.
[$206; nordstrom.com]
Cole Haan Regular Fit Stretch Wool Coat

, $260 (was $398)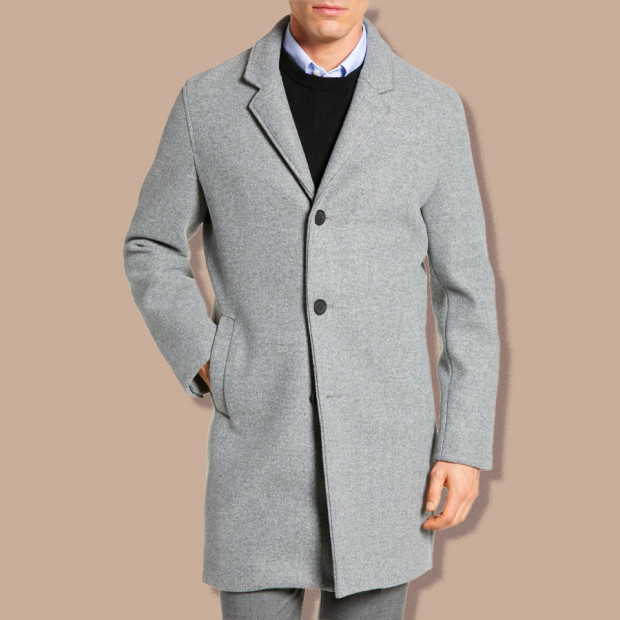 For those who only think of Cole Haan as a shoe company, please understand that they pop out the occasional gem in ready-to-wear. This elegant wool top coat is the perfect answer to a crisp fall day. Though it's difficult to imagine in July, this jacket is the one to reach for when heading out for the day, regardless of how casual or formal the occasion, when the temps hover in the low-to-mid-60s. It goes perfectly with a pair of jeans and your favorite boots or a full suit for those late fall weddings.
[$260; nordstrom.com]
AllSaints Milo Leather Biker Jacket

, $430 (was $649)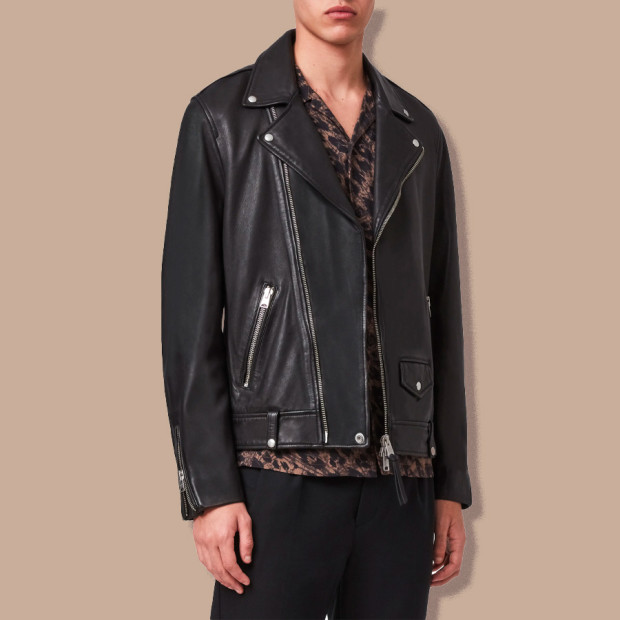 AllSaints is owning the leather jacket space during the Anniversary Sale. If the bomber wasn't your speed, try the Milo Leather Biker Jacket. This notched lapel jacket will cover all the bases from a night out to dinner to a night out on stage with a beer and a microphone. For context, $430 for a lambskin leather jacket is crazy low. Also, that price for an iconic piece that'll be worn for years makes the deal even sweeter. The only thing left to get is the right pair of boots.
[$430; nordstrom.com]
Anniversary Sale Deals on Men's Shoes
Helm Hynes Chukka Boot

, $170 (was $250)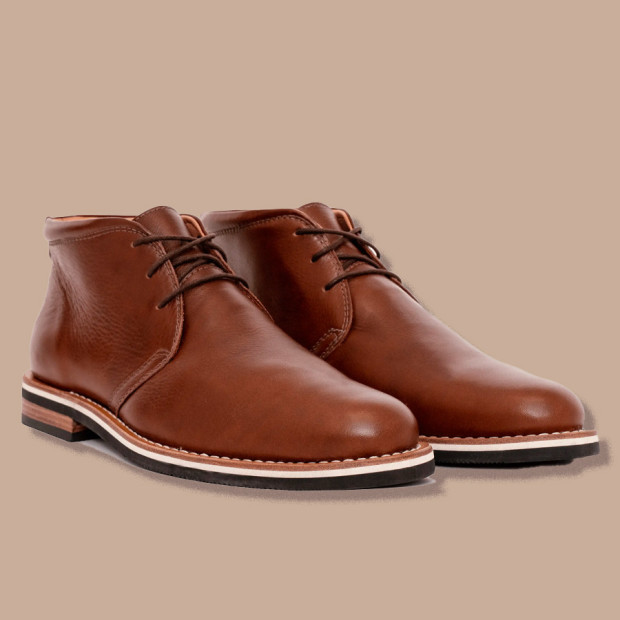 Helm is creeping up the ranks as one of the new it-brands in men's boots, which makes the Anniversary Sale a great opportunity to get in on the action. The chukka boot style is an everyday staple for many guys, especially those who prefer boots over dress shoes in a business casual workplace. The Hynes boot from Helm offers that opportunity while keeping it classy. Made in Brazil, this chukka is both cushioned on the inside and slightly shock-absorbing thanks to the rubber sole. Commuters will also appreciate that the leather has been treated to be water-resistant.
[$170; nordstrom.com]
Wolf & Shepherd Crossover™ Longwing Plain Toe Oxford

, $199 (was $289)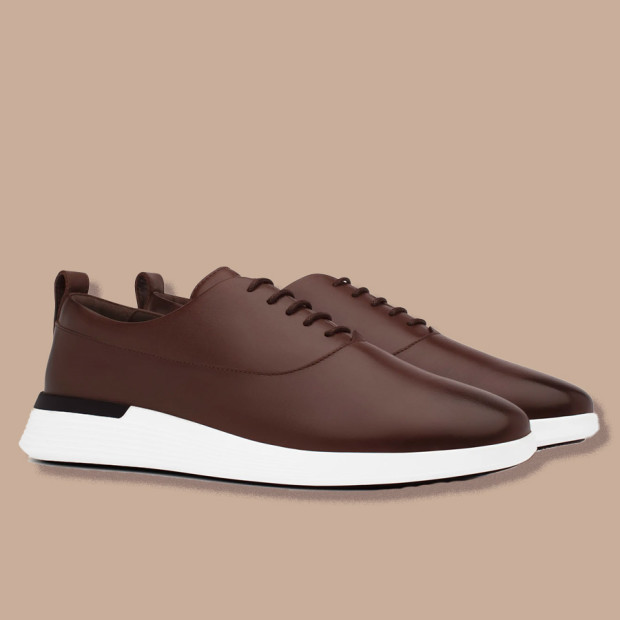 These rarely go on sale. But even so, Wolf & Shepherd's Crossover Oxford has bludgeoned its way into the financial districts of every major city as the new favorite. Truly the leading rival of the Cole Haan ZeroGrand, this Wolf & Shepherd dress sneaker exudes a sharpness the former just doesn't. This shoe offers premium Italian leather and a more streamlined design with an immensely cushioned insole to keep guys looking cool and feeling comfortable while running around work. They are also not as light as you'd think — which, counterintuitively, is kind of nice to feel. They wear more like a sneaker and look more like dress shoes than most others in this category. At this price, it's a steal.
[$199; nordstrom.com]
Nike Air Zoom Pegasus 40 Running Shoe

, $100 (was $130)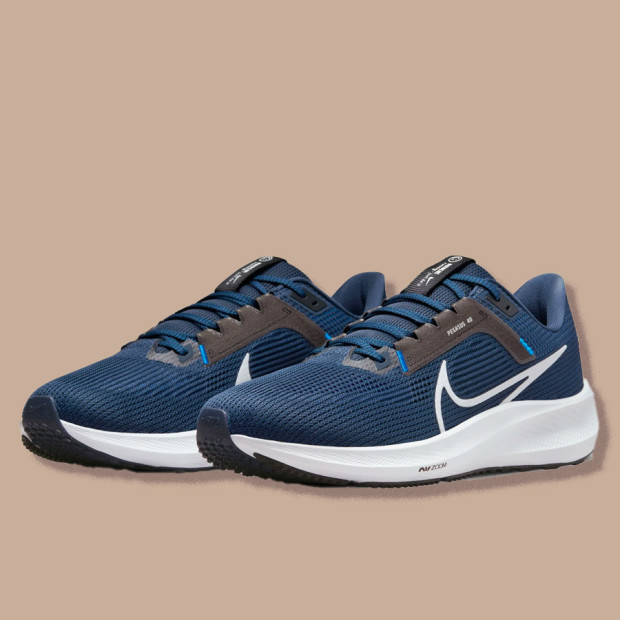 Nike men's shoes have led the Anniversary Sale charge for over a decade, featuring today's best-selling styles in colors guys love. The Air Zoom Pegasus is batting cleanup. This style, which will likely sell out within the first two weeks, is a top choice among Nike runners. It has great underfoot cushioning that absorbs a ton of shock during impact while offering stability thanks to a firm sole that's slightly elevated. During the Anniversary Sale, it's discounted in both the navy and white colorways.
[$100; nordstrom.com]
Converse Jack Purcell Oxford Sneaker

, $50 (was $70)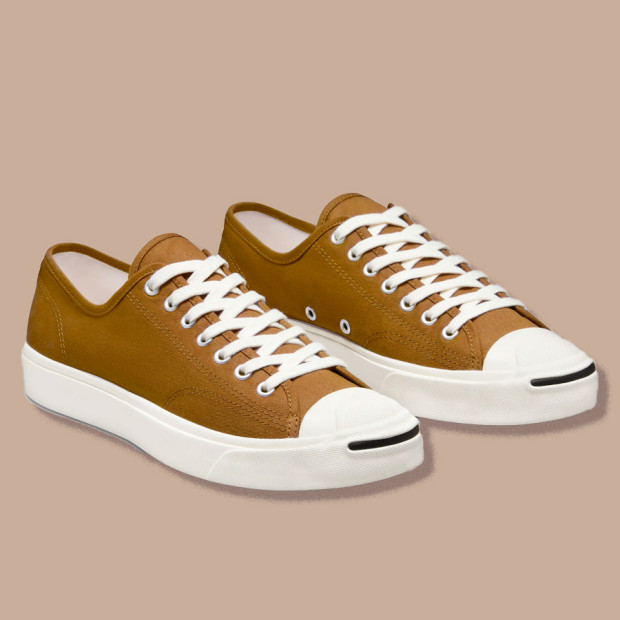 One of the most recognizable sneakers is still on the MJ radar for fall. The Converse Jack Purcell sneaker is on sale during the Nordstrom Anniversary Sale in a striking dark tan canvas — one of the best colors for the season. This is the right shoe to wear with your favorite fall jeans and will help to ensure a successful flannel season. It's still good for summer, but pulling this out come September will be the ultimate move.
[$50; nordstrom.com]
AllSaints Harley Chelsea Boot

, $180 (was $289)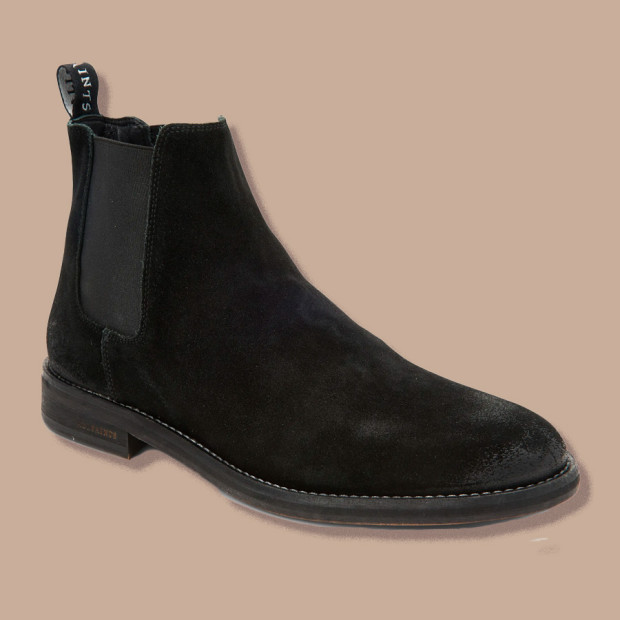 They're not just making cool jackets —AllSaints is crushing the boot game as well. During the Anniversary Sale, you'll find one of the best Chelsea boots in the AllSaints Harley Boot. Made in Portugal, this black suede pull-on boot offers ample room in the toe box with partial rubber on the forefoot and heel of the sole. It's a well-rounded boot that offers a lot of versatility upside if you maintain the suede. For a Portuguese-made boot of this kind, it's a steal at under $200 and is almost guaranteed to sell out before the sale closes.
[$180; nordstrom.com]
Cole Haan GrandPro Crossover Sneaker

, $120 (was $170)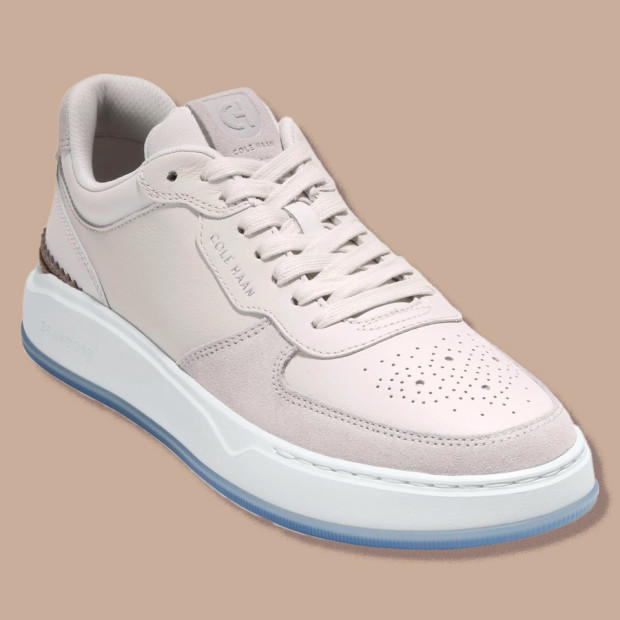 Putting these shoes on is a religious experience, almost a rebirth. Basketball-inspired, the GrandPro Crossover is soft, cushioned, and well-balanced. While it's larger than a Common Projects-type sneaker, it's more sleek than a pair of Air Force 1s. They look great under most circumferences of pant legs (the wider the better) and are work appropriate when dressed up. They're nothing like traditional Cole Haan styles but everything about where we hope the brand is heading.
[$120; nordstrom.com]
Asics GEL-Kayano 29 Running Shoe

, $110 (was $160)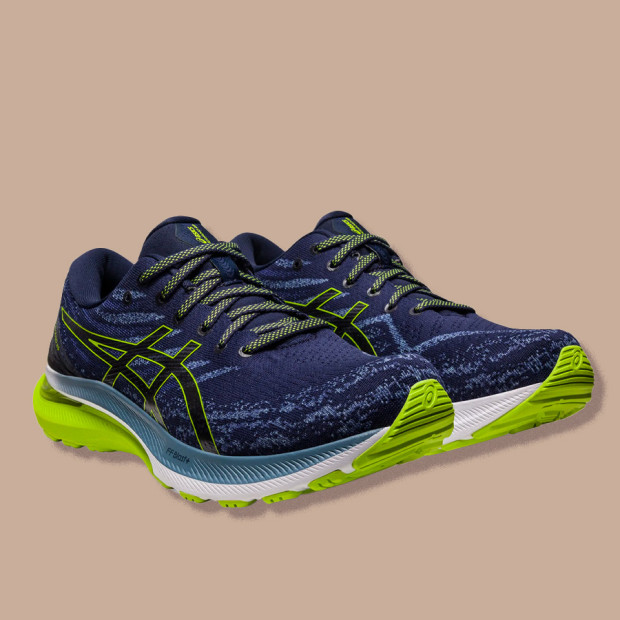 Whether or not the Gel-Kayano is the most popular Asics running shoe for men, it's hunted by those who wear it annually during this sale. The brand typically features the Gel-Kayano during the Anniversary Sale because it's a neutral runner and fits well on most foot types. They're very supportive and shock absorbing thanks to the Gel technology, but in this iteration, new design components have increased rebound and stabilization. If you're not team Nike, grab this one in navy or black and feel confident that you did.
[$110; nordstrom.com]
Olukai Nohea Mesh Slip-On

, $60 (was $100)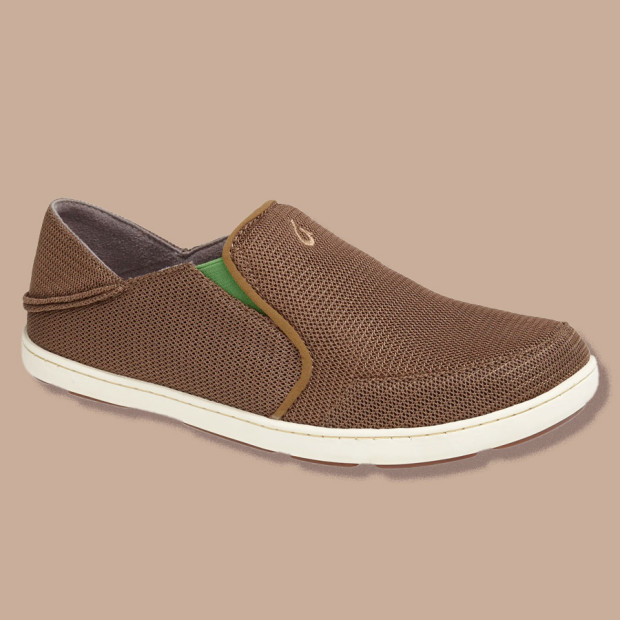 Olukai is the name of summer and this mesh slip-on from them is the perfect wear-it-now deal during the Anniversary Sale. The Nohea features a mesh upper for maximum breathability while providing the comfort and roomy toe box for which Olukai is desired. Like many of their slip-on styles, this shoe features a collapsable back for easy entrance or added coverage. Aside from the shoes, Olukai is also discounting some of their most popular sandals during the sale.
[$60; nordstrom.com]
Anniversary Sale Deals on Men's Denim
Mavi Marcus Slim Straight Leg Jeans

, $85 (was $128)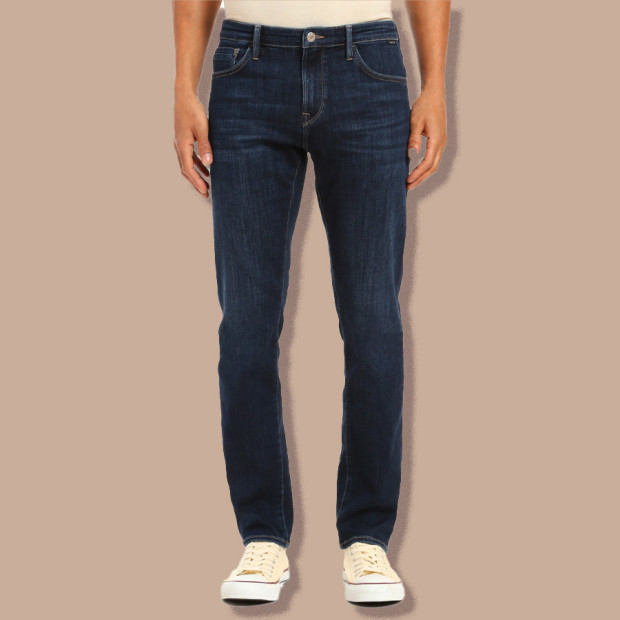 Mavi jeans deserve far more street cred than they get in the world of contemporary denim. Consider the Marcus Slim Straight. These jeans are perfectly balanced in the seat and down through the leg for guys who hate their jeans too tight or too baggy. They drape just as well over a pair of low-profile Vans Slip-Ons as they would the Helm Chukka Boots mentioned above and give enough breathing room to stay cool all day. The stretch factor is off the charts and only gets better as the knees and seat open up to form a custom fit. Order your average size in other jeans for the perfect fit.
[$85; nordstrom.com]
Devil-Dog Dungarees Athletic Fit Performance Jeans

, $50 (was $79)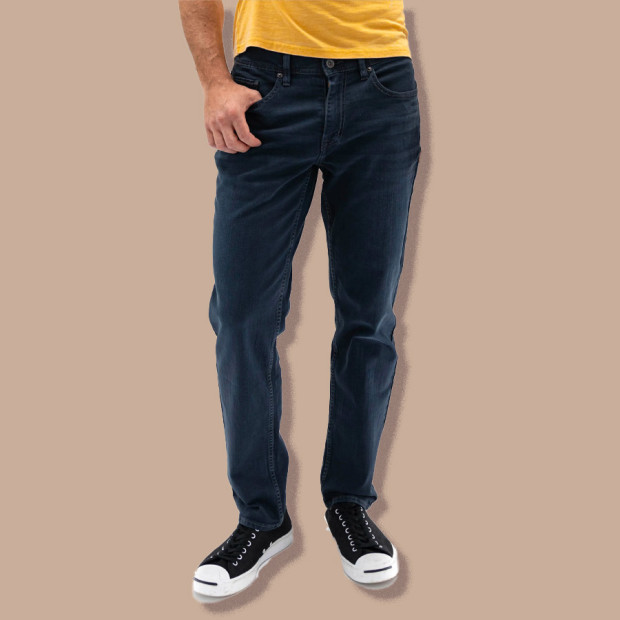 For guys with thighs, an athletic fit is the target for your next pair of jeans. What does that mean? That means no more having to compromise on the taper to get adequate space up top. Devil-Dog Dungarees' Athletic Fit Performance Jeans provide the space in the thigh and crotch needed to satisfy muscular dudes while providing a reasonable taper at the ankle instead of an umbrella. Their jeans have the stretch typically sought after for tough-to-fit guys and this pair in particular is moisture-wicking, a treat for those who run hot. Order your regular size and you'll be set.
[$50; nordstrom.com]
Rag & Bone Fit 2 Authentic Stretch Slim Jeans

, $130 (was $195)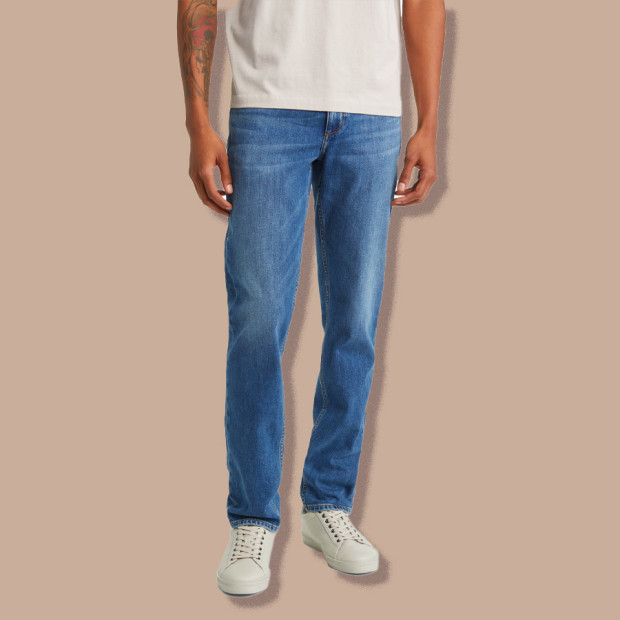 Rag & Bone jeans have somewhat of a cult following because they toe the line of luxury at a sub-designer pricepoint. The brand's Fit 2 is considered a slim that's fitted through the seat and thigh with a spectacular taper down toward the ankle. This is the type of denim that needs to be slightly broken in for optimal comfort but does offer a small amount of stretch. This wash particularly offers a pseudo-broken-in look that's great with a sneaker like the Converse Jack Purcell. Slender and toned guys will love the way these look.
[$130; nordstrom.com]
7 For All Mankind The Straight Leg Jean

, $125 (was $198)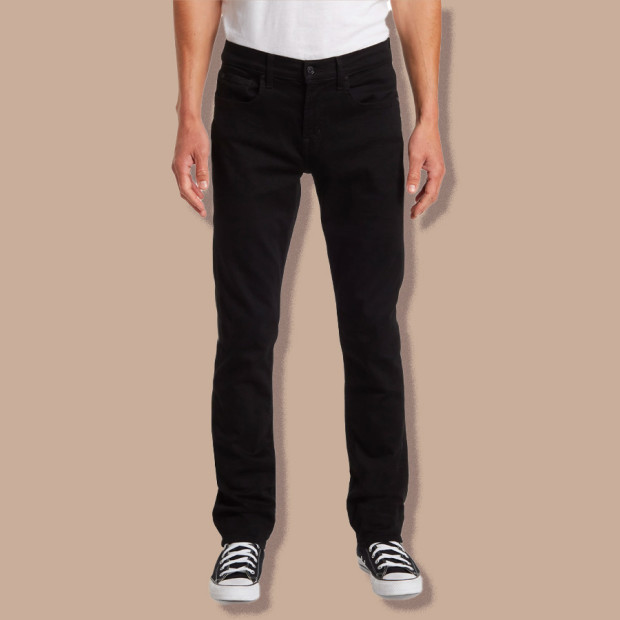 This is your standard pair of straight-leg jeans but with a dash of magic courtesy of 7 For All Mankind. The Straight in Black Cove is a very soft light-to-medium weight denim with a ton of stretch to be enjoyed. This pair is the type that becomes an everyday must-wear because the black goes with basically anything and the straight fit will give you zero problems throughout the day. There's ample room to breathe in the seat and thigh which helps aerate the boys. Aside from comfort, pop a double cuff and a belt on this pair of jeans and they look good with any shoe under them.
[$125; nordstrom.com]
Duer No Sweat Relaxed Tapered Performance Pants

, $90 (was $135)
Duer (doo-err) — don't forget the name of your next favorite brand. While these aren't technically jeans, they're sort of right between a summer chino and a mid-weight denim that would put Stretch Armstrong to shame. They're insanely breathable and well-suited for temperatures up to the mid-90s without that heavy or water-logged sensation that can come with jeans in the summer but look, feel, and act like breathable lightweight denim. The brand also makes amazing jeans, but their No Sweat Performance Pants are worth every dollar. They can run a little on the big side but not enough to warrant sizing down.
[$90; nordstrom.com]
Anniversary Sale Deals on Men's Shirts
Robert Barakett Georgia Pima Cotton T-Shirt

, $50 (was $70)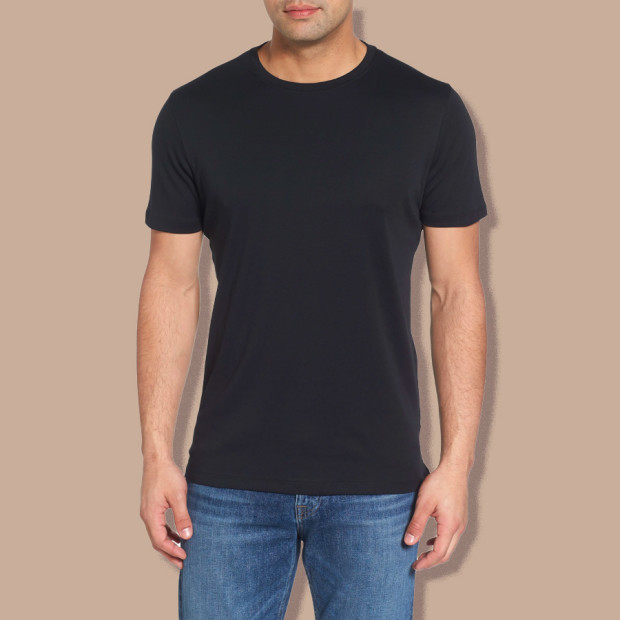 Robert Barakett is one of the brands on the Mount Rushmore of premium men's t-shirts. The Georgia, for example, is one of the products that put it there. Made from 100% Pima cotton, the Georgia T-Shirt is ultrasoft against the skin and a great option for any season, including summer. The best men's t-shirts have minimal, if no logos at all, but offer unique details to make them less boring. Robert Barakett's signature is the side vent — a little notch in the bottom of each side hem that gives it an edge over others. During the Anniversary Sale, this shirt is available in 10 colorways. Grab a few before they go back up in price.
[$50; nordstrom.com]
Vans Palm Seal Graphic T-Shirt

, $17 (was $25)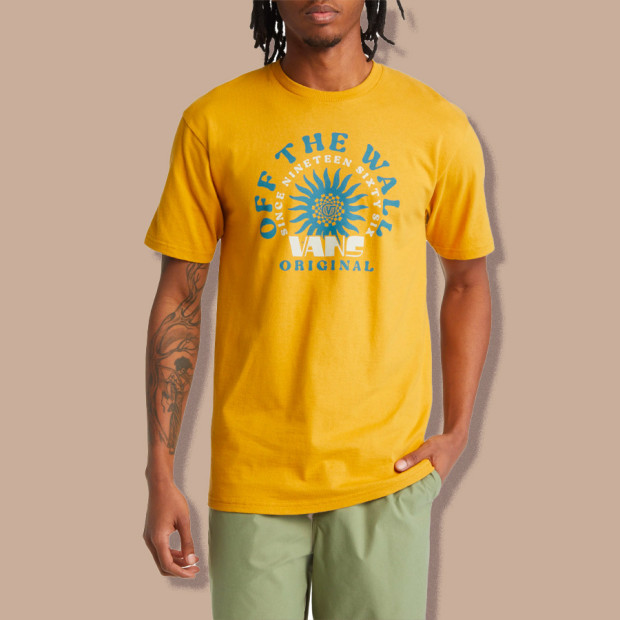 Men severely underutilize yellow, but the fact is that for a bold color, it usually works pretty well. For those who haven't ventured into yellow yet, this is an easy way to start. This graphic t-shirt from Vans is a toned-down yellow that enters it into the neutral color category. The graphic isn't boisterous and pairs well with a button-down shirt on top. But the real secret to rocking yellow is finding the right pair of shoes to go with it.
[$17; nordstrom.com]
Brady Regenerate Performance Polo

, $50 (was $75)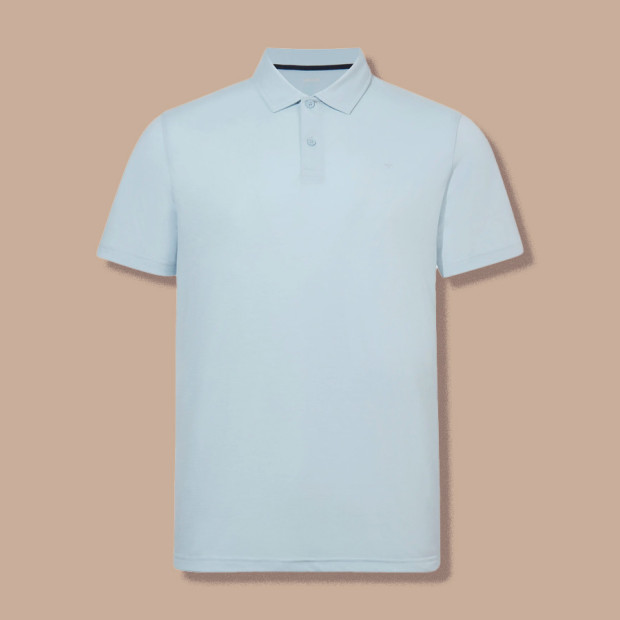 Part of what made Tom Brady so good on the field was his ability to delegate, and it's evident he did that with the design team that helped him create the Brady brand. Take the Regenerate Performance Polo. The Brady team has packed this shirt with Tencel lyocell — a sustainably-produced fiber that happens to be some of the softest and lightest around. The moisture-wicking capability makes this the perfect golf companion, but the silhouette and barely visible logo make this an excellent shirt.
[$50; nordstrom.com]
Rodd & Gunn Ellerslie Short Sleeve Linen Button-Up Shirt

, $80 (was $138)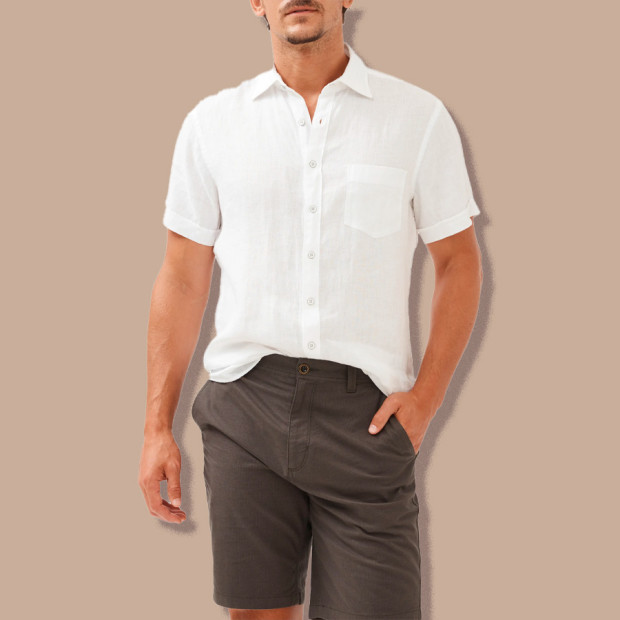 This linen shirt from Rodd & Gunn is the best thing you could wear to an outdoor wedding, especially on the beach. It has the perfect drape for warmer weather with a little extra room up around the chest and a slight taper toward the waist. Once you tuck it into dress pants or shorts, it bells out slightly as if to say "We were just on the Amalfi Coast." Other than weddings, they're a great summer shirt for outdoor dinner dates and look just as nice unbuttoned with a plan tank underneath.
[$80; nordstrom.com]
Faherty CPO Cotton Shirt Jacket

, $99 (Was $168)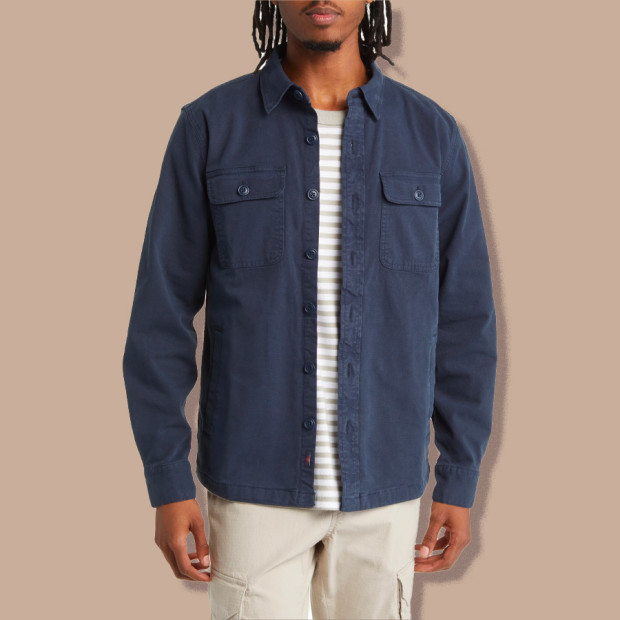 The shirt jacket is one of the most utile garments a man could own, and this one by Faherty checks all the boxes. This unlined variation of the brand's popular CPO shirt jacket features the classic chest and welt pockets but isn't as heavy as their other models. It's an incredible layering piece that will work as a jacket until temperatures reach the low-60s. Rock this as an homage to Paul Newman in Cool Hand Luke.
[$99; nordstrom.com]
Anniversary Sale Deals on Men's Grooming
Gucci Guilty pour Homme Fragrance Set

, $114 (was $179)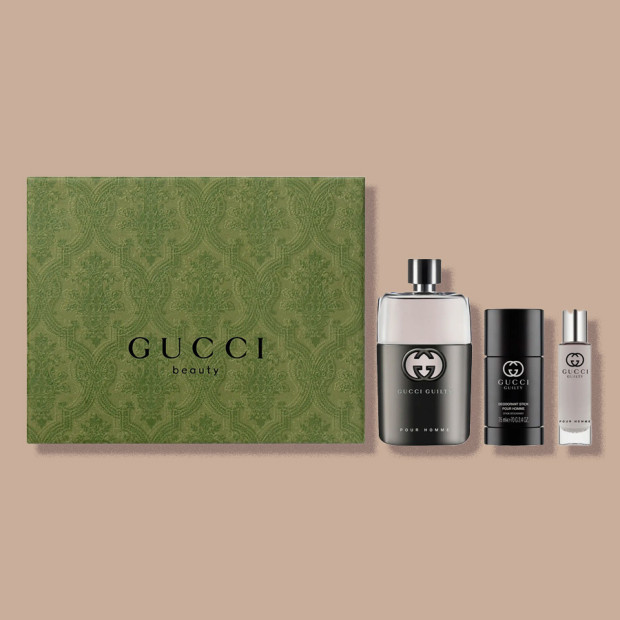 With over 900 five-star reviews at Nordstrom alone, the Gucci Guilty Eau de Toilette is an absolute showstopper. A citrusy blend of lemon and mandarin with a subtle spice, this Italian-born fragrance is a versatile blend for many skin types. For the Anniversary Sale, Gucci is loading a bundle with a 3-ounce bottle of Guilty alongside a deodorant stick and a TSA-friendly travel atomizer. The 3-ounce bottle alone, every day of the week, is $119.
[$114; nordstrom.com]
Jack Black Jumbo Size Double Duty Face Moisturizer SPF 20

, $72 (was $98)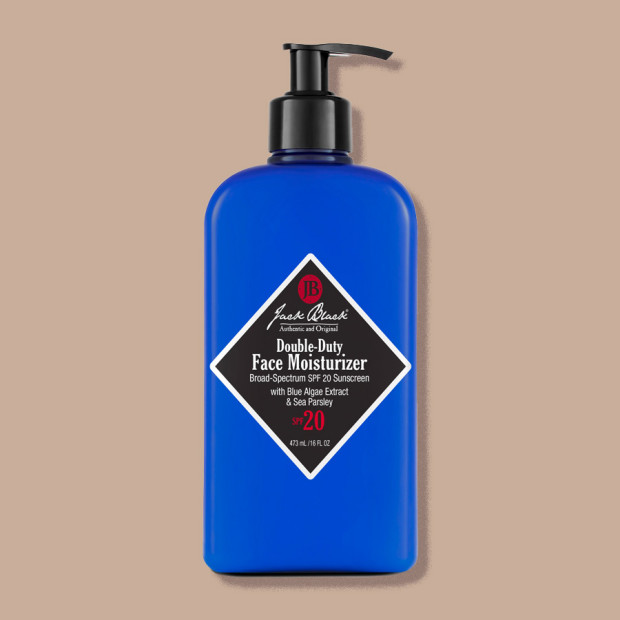 An MJ-reader favorite, the Jack Black Double Duty Face Moisturizer is a year-round essential for maintaining a fresh face. Jack Black moisturizer is cruelty-free and vegan but boasts SPF 20 protection for daily wear. During the sale, the brand is offering a jumbo-size 16-ounce bottle that's exclusive to Nordstrom. Two of the regular 8.5-ounce bottles cost $98.
[$72; nordstrom.com]
Kiehl's Facial Fuel Energizing Face Wash for Men

, $43 (was $64)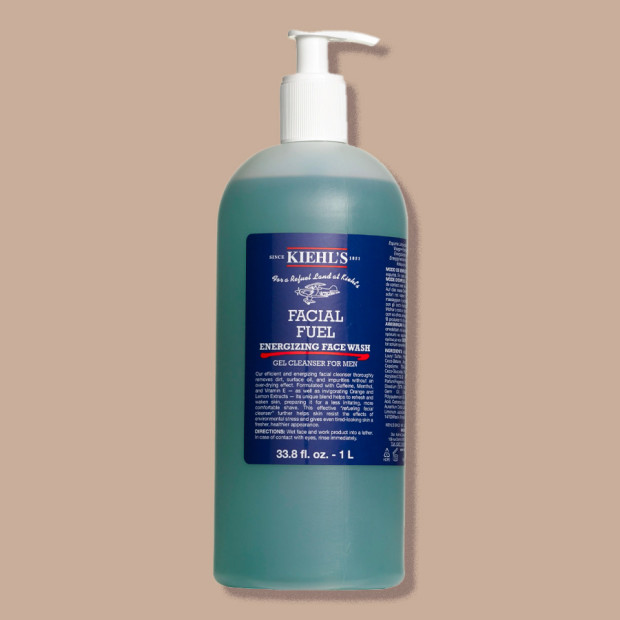 At the time of publication, Nordstrom is using the wrong photo for this deal. It should instead be a behemoth 33.8-ounce pump bottle of the wildly popular Kiehl's Facial Fuel. Guys love this invigorating face wash because it uses caffeine, menthol, and Vitamin E to awaken the skin (and the man underneath) and prepare them for the day once they get out of the shower. For context, just one 16.9-ounce bottle of Kiehl's Facial Fuel will sell for $40 normally — bump it up to twice the amount for an extra $3.
[$43; nordstrom.com]
La Mer Moisturizing Cream Grande, 8.5-ounce

, $1,375 (was $2,000)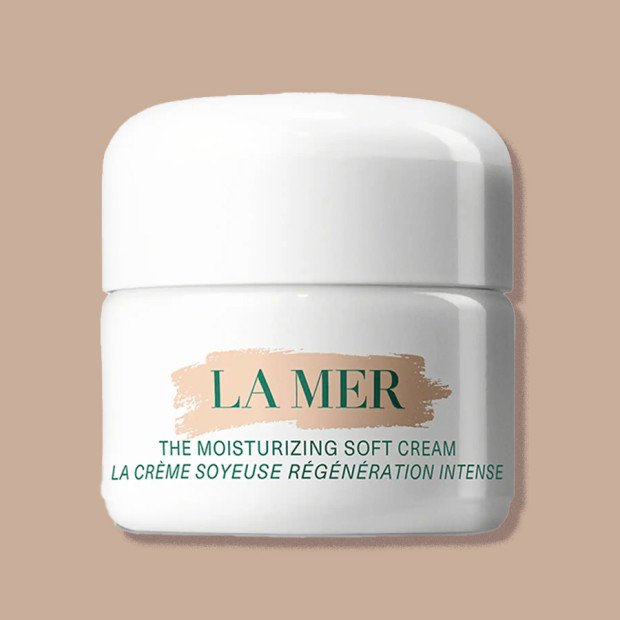 It's okay to have sticker shock when shopping for La Mer skincare. But what's more shocking (perhaps not) is how well it works. This tub of miracle face goo has customers coming back to the Nordstrom Anniversary Sale every year to replenish their at-home stock like clockwork. It's garnered over 7,000 reviews at just Nordstrom, 80% of which are five-star reviews, because of its ability to actually increase firmness and reduce wrinkles. Otherwise, it's a great conversation starter. For those not willing to take the plunge, it's okay to try the 0.5-ounce jar first.
[$1,375; nordstrom.com]
Anniversary Sale Deals on Men's Accessories
Shinola Runwell Leather Strap Watch, 41mm

, $400 (was $595)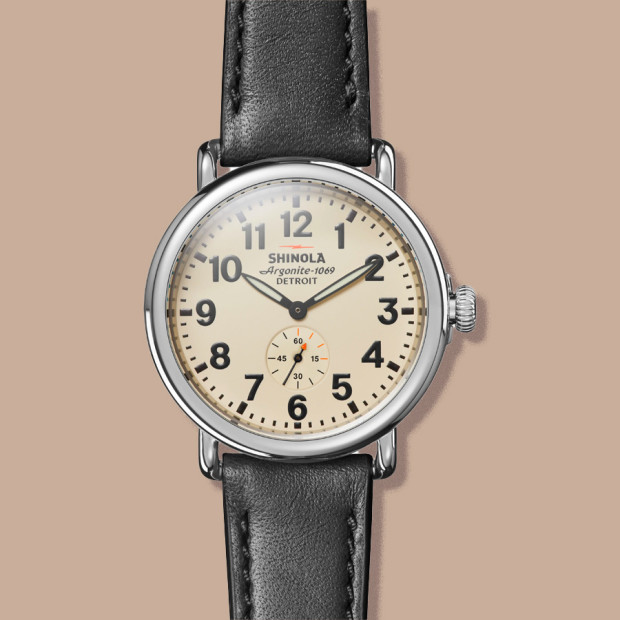 The ever-popular Shinola Runwell Watch is on sale — words nobody ever thought they'd read. It just doesn't happen. But the brand is offering this iconic watch for 32% off the regular price. The 41mm Runwell uses an Argonite 1069 quartz movement and features a second dial under a sapphire crystal face. The black leather strap against a cream dial is a truly stunning combination to look at. This would make an incredible gift for anybody, especially yourself.
[$400; nordstrom.com]
Bombas Assorted 3-Pack Cushion No-Show Socks

, $27 (was $39)
Bombas makes some of the most comfortable no-show socks for sneakers. Made from Supima cotton, these socks are as breathable as they are cushioned. One factor that makes Bombas stand out particularly is that they have a one-for-one program, meaning for every pair of Bombas sold they donate one to a person in need. Socks aren't always as readily available as other clothing donations, which makes the program sweeter. Philanthropy aside, the socks last for a couple of years if sized correctly (M or L) and taken care of properly.
[$27; nordstrom.com]
The Posh Tech 3-Pack 24mm Apple Watch® Watchbands

, $50 (was $75)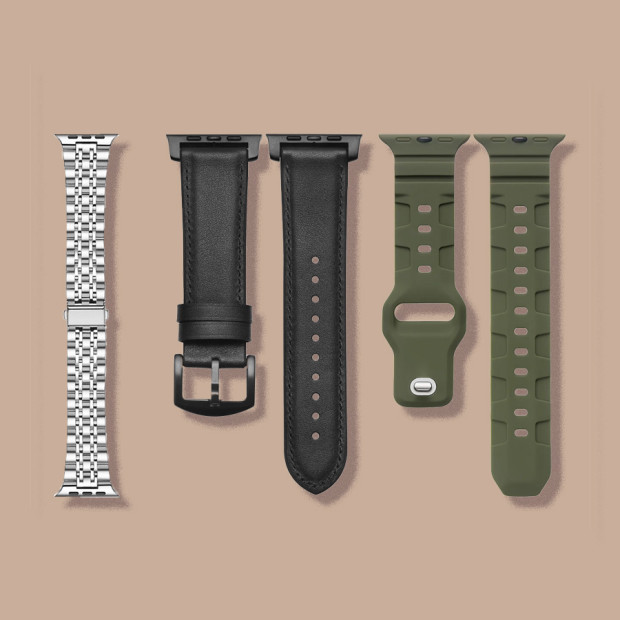 After the chaos of Amazon Prime Day, the country has many new Apple Watch owners. Part of the fun of owning an Apple Watch is customizing the strap to suit your style. During the Anniversary Sale, The Posh Tech is helping guys match their new smartwatch to their mood with this versatile three-pack of watchbands. Fit for Apple Watches from 42mm-49mm, the classic black leather, olive green silicone, and stainless steel bracelet have every scenario covered so that matching takes five seconds.
[$50; nordstrom.com]
Saxx Daytripper 3-Pack Slim Fit Boxer Briefs

, $40 (was $76)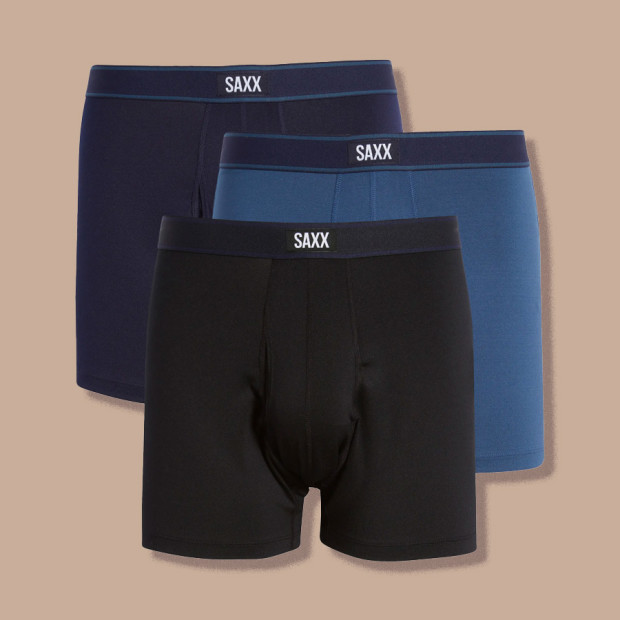 Everybody has a handful of favorite pairs of underpants — they're the ones that get folded and immediately placed on top of the pile. But Saxx is often found atop that pile thanks to their innovative design that keeps your boys happy all day long. Aside from the anti-roll waistband, flat seams, and moisture-wicking fabric, Saxx is known for its BallPark Pouch, think of it as a special room, separated by pieces of fabric, where you "park" the boys. This helps reduce friction and maintains comfort so that you're not constantly having to adjust things. The three-pack includes pairs of black, navy, and slate blue.
[$40; nordstrom.com]