In our opinion, every man should grow a mustache at some point in their life—in Movember or any other month—because you might surprise yourself. Learning how to grow a mustache starts with some self-acceptance: You need to embrace how naturally full your facial hair is in the first place in order to grow something that suits your genetics. 
Pulling it off may seem daunting, but there are mustache styles for all face shapes and preferences. There are also ways to make mustaches look fuller, and plenty of tools and products to keep them looking polished. 
Here's everything you need to know about how to grow a mustache. 
How to Grow a Mustache
Before we begin, know that you need patience. That's the best advice we have for anyone growing a beard or mustache and feeling frustrated by the process. There's no easy answer to "How long does it take to grow a mustache?" since it depends on the style you want to achieve, and on your own genetic ability to grow the hairs.
But if we can offer a more prescriptive set of steps on how to start a mustache, here they are, as outlined by barber Brandon Faulk, of Church Barber in San Francisco, CA.
Don't Interfere: Resist the urge to clean up your stache for a couple weeks, minimum. "Don't trim the strays of overhanging hairs until you're happy with the style," says Faulk. "And only once you've gotten to the point that you can maintain the look." On average, for men curious how long does it take to grow a mustache, you can grow a basic stache in two weeks if your facial hair grows fast and in four weeks if your hair grows slower. More involved styles will take longer to grow out. 
Match the Style to the Hair: The mustache you grow may not be the same as the one you envision. You have to let the mustache grow where it wants to at first. From there, you can start to "train it" if you want to achieve something specific. This involves strategic snipping or using products to grow the mustache in a specific way. Just remember that intentions don't always play out in reality: "It's very common for your hair not to grow as thick in your mustache gap (the philtrum) and that's ok," says Faulk. "You may need to pivot styles because, at the end of the day, genetics play a huge factor in facial hair growth." If you feel disappointed at how things are shaping up, then at least try one new style before shaving it all off, he adds. You may surprise yourself.
Get the Right Tools and Products: Beard trimmers, mustache scissors, twizzle wax, beard oil… you need the products that can make your mustache look intentional and styled. The slightest pinch of wax can elevate your stache. And don't underestimate facial hair dye, either: "If you have a lighter colored mustache, this may be a good option for you," says Faulk. "When dyeing your beard, you want it to be subtle. So make sure you do your research and choose the right color and remember to follow the instructions to avoid having to shave it off due to a bad dye job." There are also semi-permanent options that fade gradually over the course of a month, and others that dye in a more subtle way, so you can cover blondes and grays without looking like you used shoe polish. Read on for our favorite mustache tools and products.
Related: Best beard styles for every guy's face shape
Men's Journal aims to feature only the best products and services. We update when possible, but deals expire and prices can change. If you buy something via one of our links, we may earn a commission. 
How to Grow a Mustache Fast
There's no way to grow a mustache faster. Anything you read is snake oil or an old wive's tale. Don't put your faith in a bottle of biotin or other supplements. That said, you can invest in long-term hair wellness with supplements and diet, but those won't provide immediate benefits. Our best advice on how to grow a mustache fast is to consider beard dye if the mustache is light colored and your natural head hair is darker. You can use the dye to create an optical illusion—so that the mustache matches your head hair—and looks like it grew in fuller or thicker. And to that note…
How to Grow a Thicker Mustache
Beard dye is one of the best ways to make a mustache appear thicker, especially if it's growing out blonde or gray. (Our favorite dyes are below under the Best Mustache Products). But if you're actually trying to make the whole thing grow thicker, then there's no true solution—at least not in the immediate sense. Faulk suggests trying minoxidil to coerce any dormant follicles in the face to start sprouting hair. (Minoxidil is one of the topical treatments people use to regrow hair on their head; it's the generic for Rogaine and is available OTC.) But that's assuming you have dormant follicles in the first place; the medicine will not make hairs grow where they are otherwise not predisposed to doing so. How to grow a thicker mustache boils down to boosting your genetic ability to grow hair and where that hair grows on your face. 
Our Pick: Follixil 5% Minoxidil Solution (1-Month Supply)
[$16; amazon.com]
Related: 8 Beard-Growing Rules for Newbies
How to Trim a Mustache
While you can uniformly trim a mustache using a beard trimmer, certain mustache styles require more precision in order to honor their shape and varied fullness or length throughout the body of the stache.
It's best to have a barber trim a styled mustache, says Steve Purcell, barber and founder of Uppercut Deluxe grooming products. "But if trimming at home, hold your mustache scissors on an angle from the corner of your mouth to your nose to try to avoid any flat cut lines. Make sure you're cutting in very small areas using the point of the scissor, to just knock the top off and take it back slowly and carefully."
If the mustache is grown out from scratch with little regard to a style, then it's as easy as combing everything down and trimming the hairs that fall across the lip, with either a beard trimmer or mustache scissors. Then again, some mustaches look good with a little fringe over the top of the lip.
Related: 32 Best Beard Shampoos and Washes in 2023
The Best and Worst Mustache Styles
Like with beard styles, there's some geometry and scale behind your most optimal mustache style: "If you have a fuller face, or a prominent nose, you can grow a fuller mustache," says Carrie Butterworth, a stylist at Roy Teeluck Salon in New York City. On the other hand, if your face is narrower, a wide mustache can look out of place. Instead, flatter a longer face by grooming your mustache into a thin strip, and give it elevation at the midpoint, with tapered ends.
Of course, your profession or personality may play a role, too. "Corporate guys often have minimal facial hair," Butterworth says. "If you can get away with it at work, and you're a larger guy who can carry it, why not grow handlebars?" If you're not sure which style is best for you, talk it over with the person who cuts your hair.
In the meantime, here are the best mustache styles to choose from, as worn by a few famous faces.
Best Mustache Styles
1. The Chevron
One of the most classic mustache styles, the chevron was popularized by actor Tom Selleck and is often referred to as The Selleck. A simple style, the chevron is the ultimate dad stache, and covers the entire upper lip. A key to a good chevron mustache is keeping any hair that hangs over the upper lip trimmed while maintaining a clean shave on the rest of the face. Neat and tidy, the chevron is a safe and timeless style.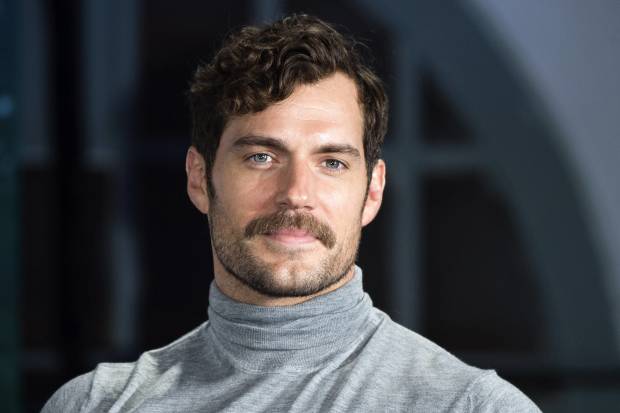 2. The Beardstache
One of the more popular styles, the beardstache is a gruffer look. Typically, it combines a full mustache—dealer's choice: walrus, chevron, or horseshoe—with a heavy layer of stubble on the rest of the face. Recently, this style has become popular among celebrities as it requires minimal maintenance and is easily individualized. To keep your beardstache looking good, simply trim to maintain your desired length.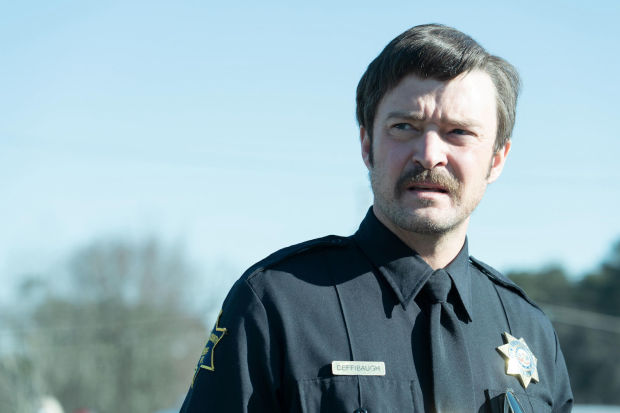 3. Modern Horseshoe
While the full horseshoe is a little overbearing (Hulk Hogan), the modern horseshoe is a subtler take on the classic style. In the traditional horseshoe mustache, the hair is thick, full, and grows from above the lip all the way down the side of the face. The modern horseshoe follows a similar frame but in a slightly slimmer cut: The hair doesn't grow over the top lip and the ends are shorter. To style, let the hair grow out and around the corners of the mouth but shave the ends before they go past the bottom lip.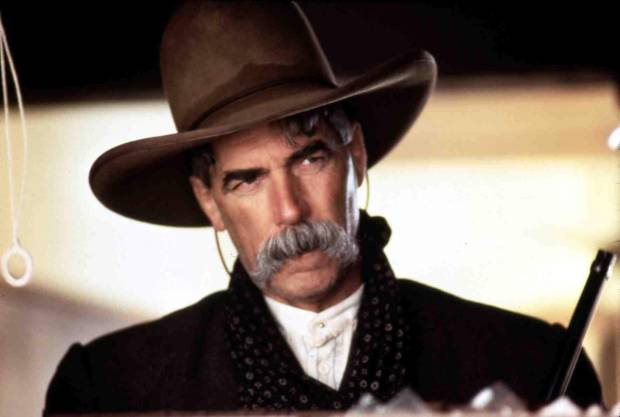 4. The Walrus
A big, thick mustache that covers the entire top lip and sometimes part of the bottom, the walrus got its name from its uncanny resemblance to a walrus's whiskers. This style has been worn by iconic men over the years like Friedrich Nietzsche, Teddy Roosevelt, and Sam Elliott. Unfortunately, this look can't be sported by all, as it needs to be full and requires a solid terminal length; however, many guys are quick to write it off when the walrus is, in fact, quite flattering on guys with large noses or large philtrums (that beveled area between the lips and nose). You'll need to comb regularly and use beard-trimming scissors to maintain your desired length.
Worst Mustache Styles—Unless You Can Pull Them Off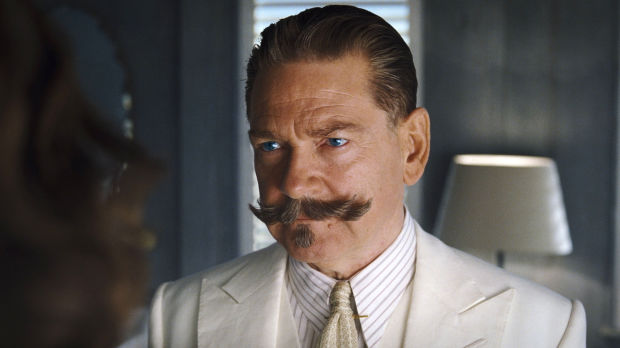 1. The Handlebar
Named after its resemblance to bicycle handlebars, the handlebar mustache features long ends that curl up. Dating back to the 19th century, handlebar mustaches were sported by European soldiers during the World War I era and Wild West figures in the U.S. The handlebar is a bold statement and, while it was once wildly popular, it may be a bit excessive for modern times. But if you're really gunning for it—think costume party, Halloween, or Movember—keep the middle portion under the nose trimmed and grow out the ends. Make sure you use a mustache wax or balm to keep those ends twirled.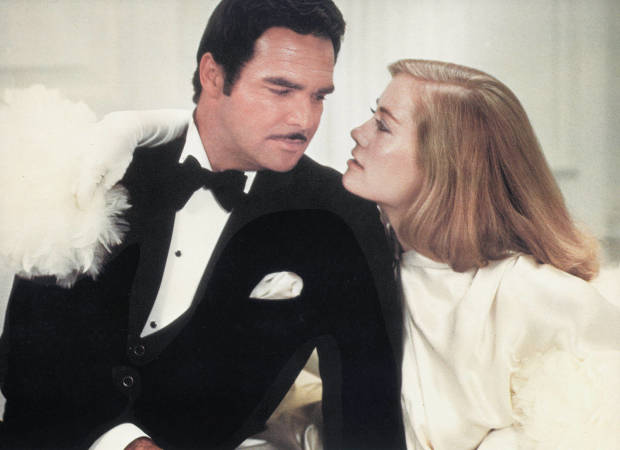 2. The Pencil
In the 1930s and 40s, the pencil was the mustache style of choice. As the name suggests, the style is typified by a thin line of hair above the upper lip and requires regular maintenance. You'll want to keep this short enough so it doesn't cover your top lip and trim the bottom so it follows the shape of your mouth. How thick or thin you wear it is a matter of personal preference, but we'd err on the longer side.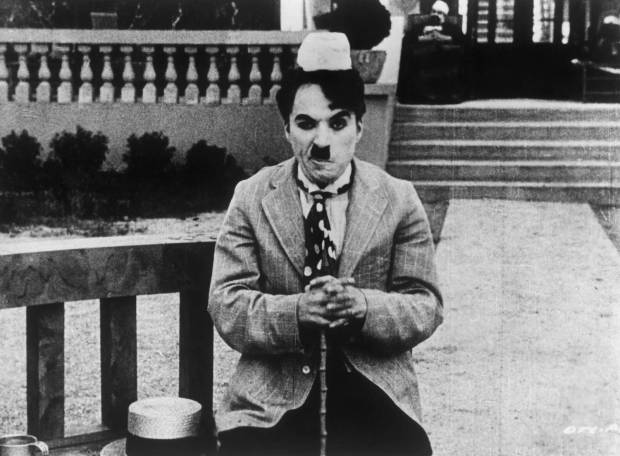 3. The Toothbrush
This is a thick mustache shaved down to the width of the nose, giving it a stubby appearance. First popularized by Charlie Chaplin, the toothbrush mustache was initially worn by factory workers and associated with the Industrial Revolution. Later, the style made its way to Germany and adopted by Hitler—so don't even bother trying it out. Let's all leave this style buried in history.
The Best Mustache Tools to Use
These are the essential devices every guy should have in his dopp kit if he plans to grow and maintain a flattering mustache.
1. Beard Trimmer
Regardless of your mustache status, a beard trimmer is a must for every guy. Sometimes you just don't want a fresh shave, and a trimmer can help maintain that perfect stubble. It's also essential for rocking a beardstache, or for trimming up the mustache every couple weeks. Get one with a detailing trimmer head (or even a standalone detailing trimmer) that can help clean up the perimeter of the mustache with precision.
Our Pick: Philips Norelco Multigroom Trimmer
[$100; amazon.com]
Our Pick: Wahl Microgroomsman Detailing Trimmer, $10
[$10; amazon.com]
2. Electric Razor
Since most of your face will stay bare as you grow out a mustache, an electric razor will allow you to keep a fresh appearance without having to dedicate time to a full, drawn-out shaving regimen—if you can't be bothered to do the full shave regimen. (How you shave is a matter of preference, and we support both options.)
Our Pick: Braun Series 9 Electric Shaver
[$310; amazon.com]
3. Shaving Essentials
If you do prefer a bare face below the stache, then be sure to keep up with your shaving regimen, from the razor to the shave cream to the aftershave. This ensures that the mustache is always contrasted against pristinely smooth chin and cheeks.
4. Facial Hair Comb
A small comb (either the size of your mustache, or even just a pocket comb) can help coach the mustache hairs down in advance of a trim, or to the sides when you need to style it with mustache wax.
Our Pick: Giorgio Mustache Comb, $8
5. Mustache Scissors
Small scissors are the easiest way to snip errant hairs or to maintain a style, since trimmers can sometimes mow through the hairs without giving you time to assess the damage.
Our Pick: Tweezerman Facial Hair Scissors, $12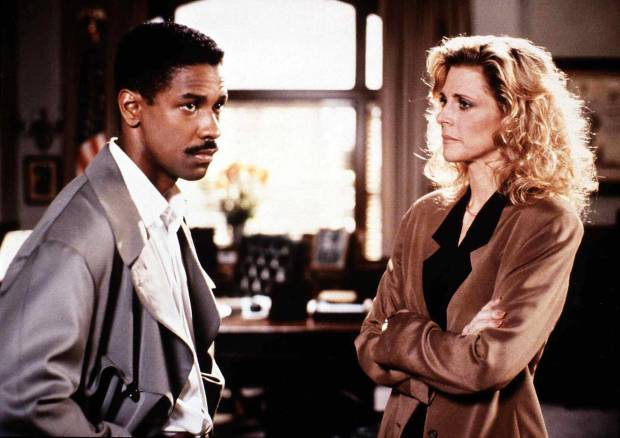 The Best Mustache Styling Products to Use
In addition to the devices above, these are the products that will help enhance your mustache.
1. Mustache Wax
Mustache hairs are thick, short, and stubborn to style. This wax is heavy enough and has strong hold to properly style a mustache—from something as precise as a handlebar stache to something as simple as a slight part down the sides.
Our Pick: Badger Mustache Wax
[$10; amazon.com]
2. Beard Oil
While beard oil is terrific at preventing split ends, itching, and dandruff in beards, those issues are typically less pressing for mustaches (maybe aside from the itching). Still, nightly applications of beard oil—a single drop, usually—will nourish the hairs and the skin beneath, keeping everything soft and strong, and with just enough shine.
Our Pick: King C. Gillette Beard Oil
[$10; amazon.com]
3. Beard Balm
If you want slight control without the stickiness of wax, then beard balm is your best option. It doubles as a great wintertime moisturizer for skin and hair alike, but in fuller mustaches also has enough weight to help influence how the mustache settles into its stylized place.
Our Pick: Scotch Porter Beard Balm
[$13; amazon.com]
4. Beard Shampoo
Using a dedicated beard shampoo for your mustache might seem like overkill, but it's an effective way to flush out any build-up of dirt, facial oil, and applied products—and to do so without drying out the hairs and skin. At the very least, make sure to wash your face twice a day with a nourishing facial cleanser and to follow with beard oil, mustache wax, or beard balm.
Our Pick: Duke Cannon Beard Wash
[$10; amazon.com]
5. Beard Dye
Not everyone needs beard dye, but never underestimate its ability to bring fullness to blonde or graying mustaches (and beards, too). When matching your natural head hair color, always err on the lighter side if you aren't sure which shade to start with. Go for the shorter end of application duration, too, at least the first couple times you use it, so you don't end up with something egregiously block-colored. Also, consider semi-permanent dyes, which fade gradually over the course of a few weeks and will make more of a natural blended effect in your hairs rather than dyeing everything one uniform tone.
Our Pick: Cleverman Beard Dye
[$29; amazon.com]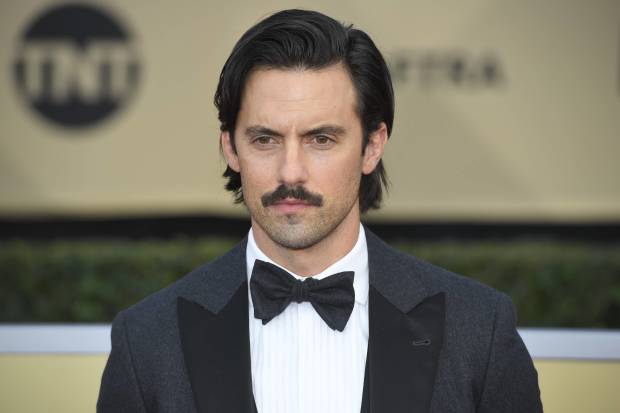 Mustache FAQs
How Do You Start a Mustache?
If it's your first time growing a mustache, then just let it grow. Seriously, just let it do its thing for a couple weeks. Maybe it looks awkward on day one, but you could wake up and discover that it suddenly looks right, and you'll only know that by waiting out the awkward phases. It helps to have a specific style in mind, too, so you can trim and shape the mustache after those first couple weeks of growth. But really, just let it grow to get started, and see where you land in 14-20 days.
How Can I Grow My Mustache Fast?
Unfortunately, there's no overnight miracle growth remedy for mustaches. Sometimes, though, it's a matter of optical illusions. Like, if you shave the rest of your face bare, the mustache might look bolder and fuller by contrast. Similarly, if your mustache grows in fairer than the hair on your head, you can dye it to match the color to look thicker and fuller overnight.
How Do You Train a Mustache?
Faulk offers these tips for training a mustache into a desired style—that is to say, making sure it's trimmed and groomed in a way that helps the mustache grow into your preferred style. "Comb your mustache daily, even multiple times a day," he says. "Use beard oil and balms, but don't overdo it with these products since a little goes a long way. You can also use a blow dryer or beard straightener when combing a desired style in order to train it into place. Finish with a mustache wax to achieve a fuller look and intentional style."
Why Is My Mustache so Thin?
For all matters of hair density, genetics are always to blame (or to thank). "Mother Nature decides for us how dense the beard and mustache areas are able to be," says Purcell. So, embrace what you've got, and find a style that works best with that.
When Should I Give Up?
If your mustache efforts aren't working—either because you can't sprout enough hairs, or it just doesn't flatter you—then it's always okay to throw in the towel. If it's a matter of patience, then Faulk urges you to wait it out. "But if it's been five months and you've tried everything, and it's still looking like peach fuzz, then it might be time to throw in the towel."