Images courtesy of Comlux Completion/Jet Aviation

From JustLuxe Content Partner MensGear
Shortly after shipyards unveil their new hulls, clients who book their construction typically consult the company's designers or third-party providers.
In fact, an overwhelming number of yacht owners have their vessels customized before delivery. What most of us do not realize is that similar services are likewise available for aircraft as noted by Comlux Completion.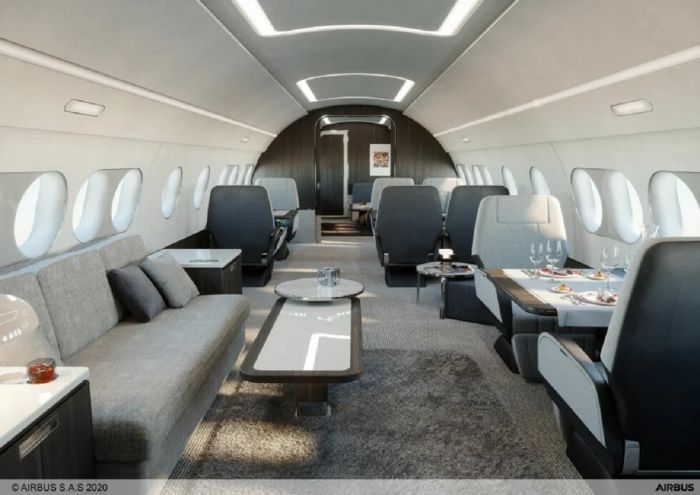 As we pointed out before and will do so again, there is virtually no limit to personalization when money is never a problem.
Keep in mind that the goal here is to come up with jaw-dropping extravagance and hope that nothing else surpasses it for the time being. Take for example the Project Thunderbird – an Airbus ACJ319neo.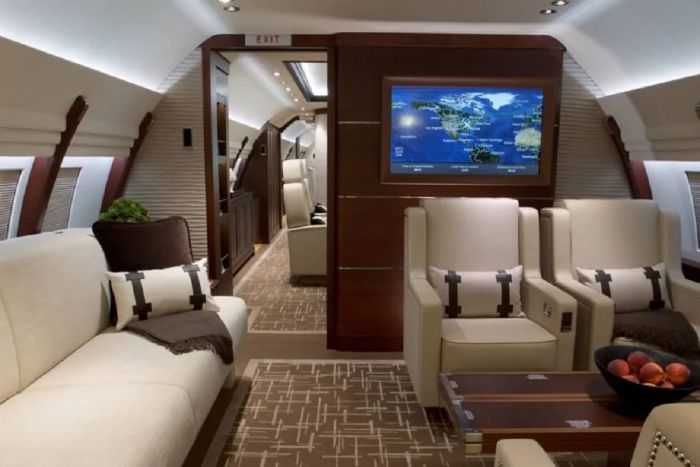 Why settle for a cramped private jet when you can travel like the elite you are aboard a passenger plane?
Overseeing every aspect of this opulent revamp by Comlux is famed British interior designer Colin Radcliffe. The unnamed owner of the jetliner purportedly found the standard trimming too pedestrian for his/her taste.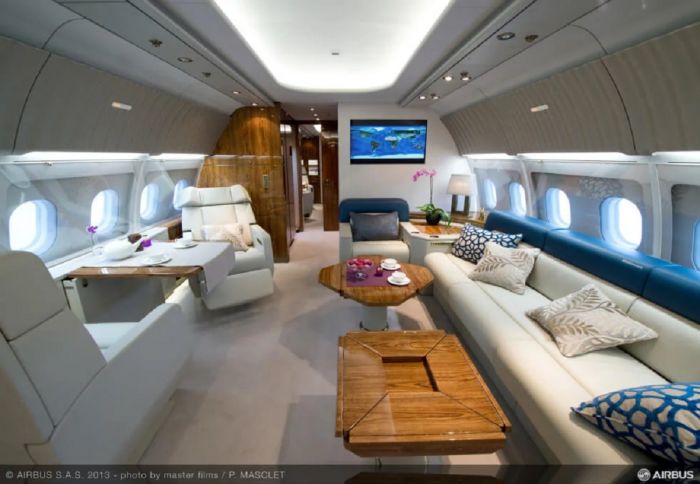 According to Radcliffe, what inspired the overall look of the cabin is a vintage Macassar ebony wood chair by Émile-Jacques Ruhlmann. Given his contributions to the Art Deco movement, Comlux's Project Thunderball embodies the iconic retro look of an era before air travel became mainstream.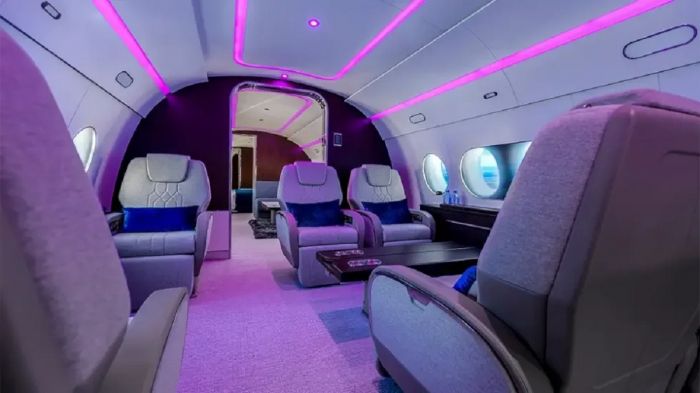 "From that, I came up with drawings inspired by an era of bygone travel, as glamorous and elegant as an Odeon-style 1930s ocean liner," shares the designer. "I loved the idea of layers of book-matched veneers and unlacquered brass fittings that gain a patina with age."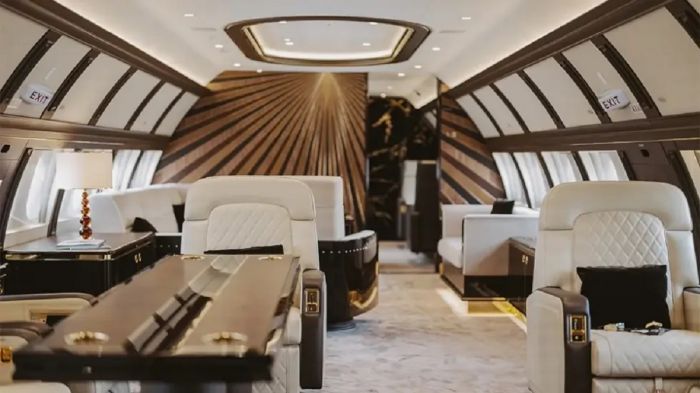 Project Thunderball is just one of several that are already underway. Given the challenges imposed by the varying models they work with, completion can take more than a year.
Comlux Completion is partnering with Jet Aviation to ensure everything is ready for installation even before the aircraft arrives at the hangar.
LEARN MORE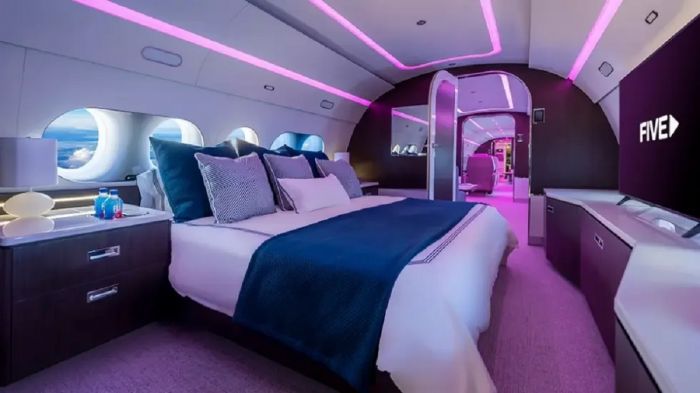 More From MensGear: