Investing in yourself is one of the greatest acts of self-care. Overhauling your fitness and adopting a fitness regimen for longevity takes time, but yields immense dividends in the long run. You lose weight, build muscle, and gain confidence that extends to every facet of your life. Now, if you're looking for something with more immediacy, there are ways to look better instantly.
By adhering to simple style and grooming tips, you can enhance what you're naturally working with. It's not about vanity. It's about acknowledging you're worthy of the same care and attention you put into your work or family. So, if you're ready to elevate yourself, here are 10 ways to look better instantly.
10 Ways to Look Better Instantly
1. Tailor your clothing… all of it
Nothing says you don't care quite like clothing that doesn't fit. There was a time when a tailor was as important in a man's rolodex as his barber, his bartender, and his best friend. Somewhere along the line we started to think of a tailored look as a negative thing. It's not, and it never was. A well-tailored wardrobe will likely cost you less in the long run. A shirt can cost you next to nothing and spending the extra change to make it fit properly will fool everyone into thinking you spent a lot more than you really did. Look to sites like Yelp to help you get an idea where the tailors near you are and if it would be worth the trip.
Related: What Every Man Can Learn From Umberto Pitagor: the Obi-Wan Kenobi of Suit Making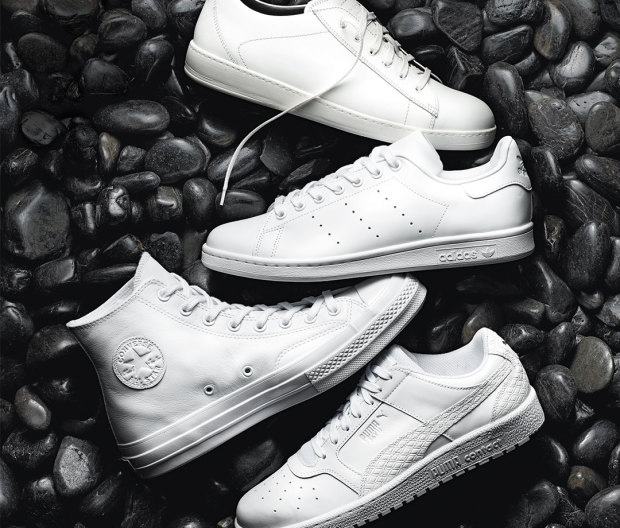 Keeping your shoes in good shape will elevate your overall apperance. Our feet are the foundation of our bodies. Our shoes are the foundation of our outfits. We don't suggest running a marathon in your old beat-up trainers, and we don't suggest going on a blind date in an old beat-up pair of Oxfords. Whether your shoes are $95 from DSW or $895 from Ferragamo, a shoe that's been cared for will last longer and make a better impression. Also, the guy who takes care of your shoes is called a cobbler, not a "shoe guy." He'll appreciate that you know that.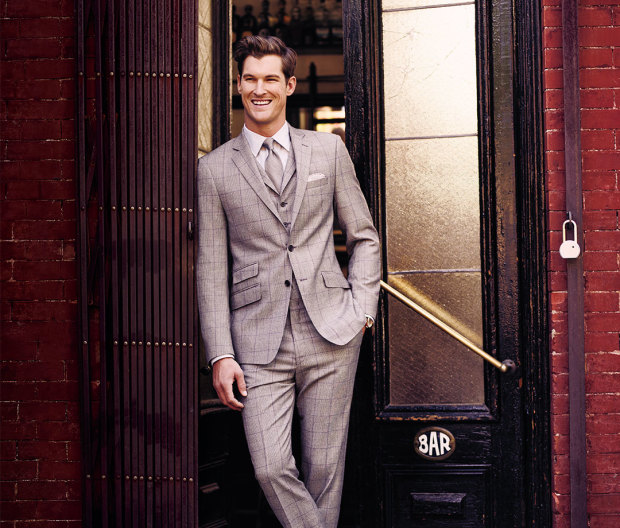 We've become a culture that considers an ill-fitting, button-down tucked into an old pair of khakis "dressed up." Well, it's not. Walking into a room and being the guy in the suit really makes you stand out in the best way possible. That can only build confidence, which leads to more success, which leads to a more fulfilling life, which leads to… well, you get the point. I suggest a nice rich navy because it'll go with just about everything. And a nice suit doesn't have to break the bank. With options like Alton Lane, J. Crew, and Suitsupply, you can find a quality suit that fits you the way it should for around $600.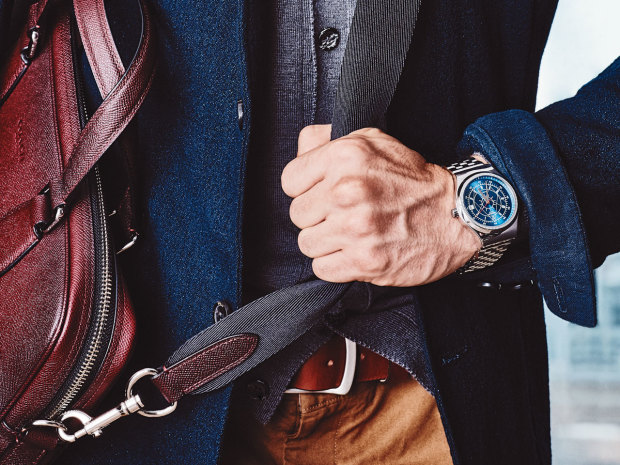 Match doesn't have to mean match. If wearing a full suit or a more formal outfit, the leather or suede of the belt should match in color and sheen to the shoe, or as close as you can get. If wearing a more casual suit or outfit—with something like a Jack Purcell—try a neutral leather, canvas, or mixed-material woven belt for a cool look without trying to be too "matchy-matchy." Adding a bag, some gloves, or a hat? When in doubt, keep tones together (various shades of brown leather, but no black, or various blacks and grays, no browns).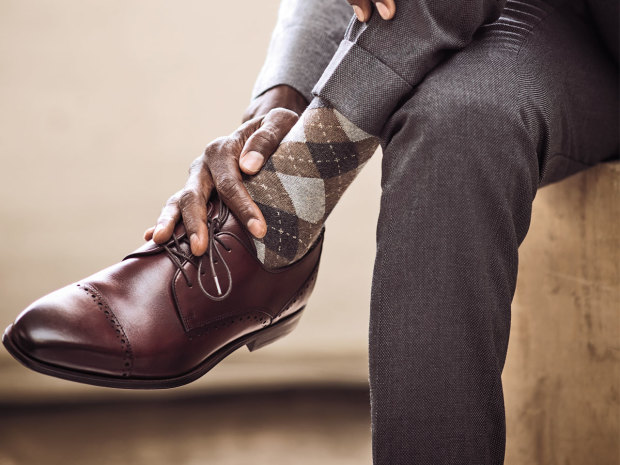 A lot can be said for a solid sock in a bold color. Once it gets busy with a lot of stripes, designs, or polka dots, it can get distracting and take you from modern to messy. If you're not sure, I suggest sticking to a classic, simple sock choice in a bold color. Personally, I've made my go-to sock a cherry red. I put it with everything and just say it matches. Because it's a primary color, it tends to be bold without contrasting from most outfits. Don't like red? That's fine. Find something you like and try it out. If it doesn't work, try something else. Luckily socks tend to be an inexpensive way to have fun with an outfit. An easy way to mix and match is to go with UniQlo socks.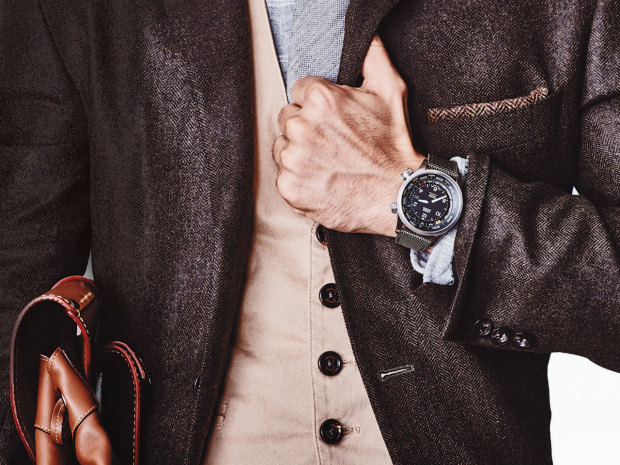 We can't all afford the Rolex Submariner or Cartier Tank, but there are myriad reputable timepieces out there that are classic and refined without being too expensive. Movado, Tissot, Tudor, and Shinola are just a few to get you started. Watches are a symbol of success whether you want to admit it or not, so investing in a decent one isn't a bad idea. I like a steel bracelet with a neutral face to start, then, for the next one, maybe venture into a leather or croc accent. The goal is to establish a watch wardrobe that'll go with just about anything.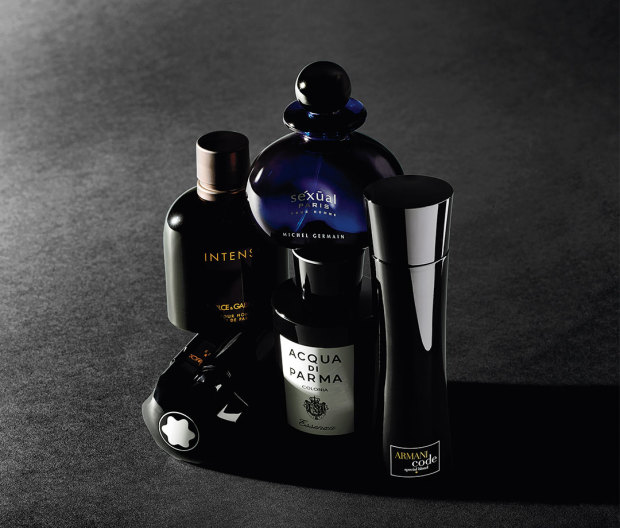 OK, you won't look better per se; but a signature scent wll give you confidence and make you stand out more to women. There are a lot of fragrances to choose in the world. My suggestion is find two that work and stick with them. Fragrances are typically priced based on concentration. Simply put, perfume is the most concentrated, Eau de Toilette is next, then comes cologne. Don't let the words fool you, guys can use perfume as well, you just don't need as much since it stays with you longer. It's a common misconception that women wear perfume and men wear cologne. My personal favorites of late are Oud Wood by Tom Ford, Terre d'Hermes by Hermes, Corduroy by Zirh, and Colonia by Aqua Di Parma. These are great, full-bodied scents that transition through seasons.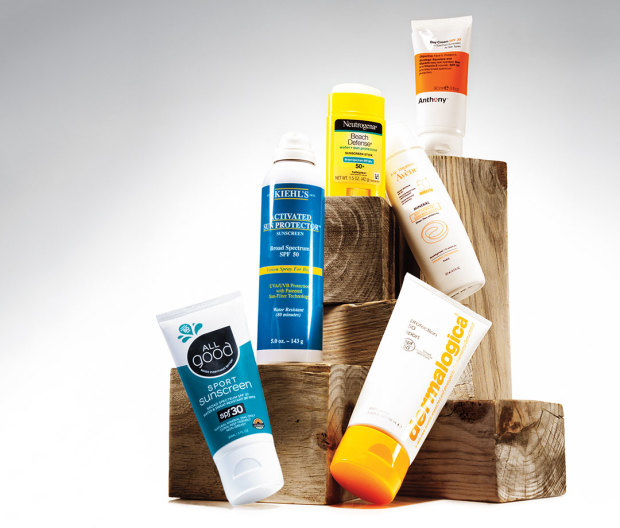 We are in the modern age. Leave the caveman method to your diet, not your skincare routine. If I could convince you to do ONE thing in the morning beyond washing your hair and body with the same bar of soap, it would be applying sunscreen (30 or 50 SPF) or putting on a moisturizer with SPF. This simple addition will not only get rid of dry, flaky skin but will help you age a little more gracefully.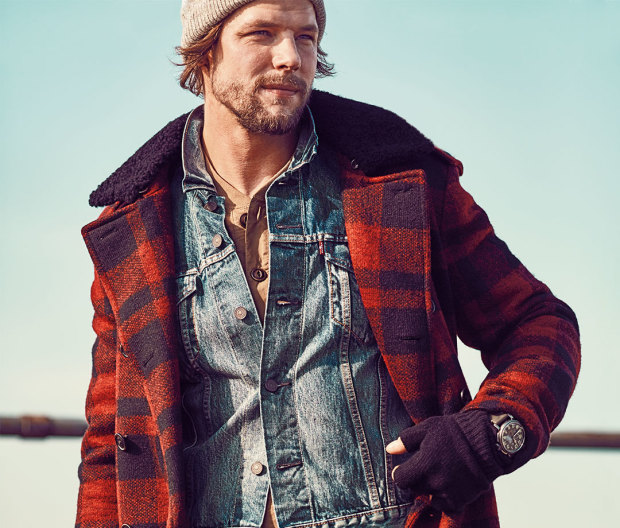 Yes, everywhere. Eyebrows, ears, nose, back, chest, balls…I'm not saying you need to shave and trim everything away. There's not one formula that works for all guys, but the vast majority of men can benefit from being aware and on top of unnecessary or unsightly hair. As we age, hair starts getting in the way of things. Amending your routine can really make a big difference in your outward appearance. I would assume you know how to use a razor, and tweezers are pretty self explanatory. A tool that will give you the most bang for your buck is the Philips Norelco Multigroom 7000. Don't confuse this with over-manscaping, just a friendly suggestion to keep it all in check.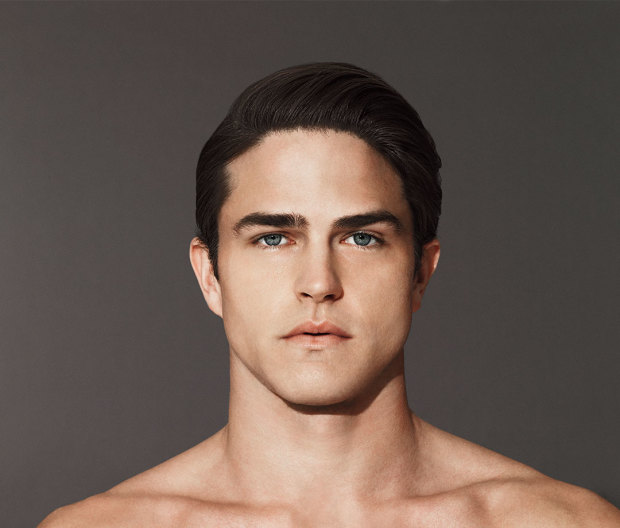 If done properly, no one will ever know. It takes 60 seconds in the morning and will help make you look like you actually got to bed early last night. Many companies are making special products especialy for men, including Tom Ford, Evolution-Man, and Menaji. Give it a shot, I bet you'll find it's not that bad after all.