Will Biggins
When it comes to oceanfront dining in Palm Beach, there is a plethora of options to choose from, but there aren't many places where you can literally dine on the beach.
Brandon's located at the Tideline Ocean Resort & Spa offers a spectacular seaside view overlooking the Atlantic Ocean.
Opt to be seated on the large outdoor terrace to enjoy alfresco dining or in the main dining room.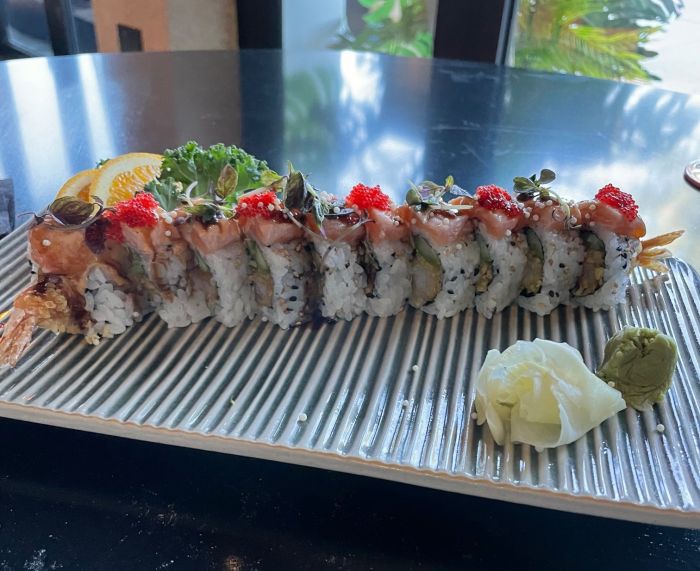 Will Biggins
The evening we visited, Marketing Manager Emilio Zarrilli was working his magic tending to a Wildlilly wine event while also ensuring diners were having a great experience.
Get started with one of their craft cocktails like a Mai Tai, Mezcal Mule, Raspberry Bourbon Smash or Spicy Passionfruit Margarita.
While dinner officially starts at 4 p.m., the sushi selections aren't available until 5 p.m. The spicy tuna roll and Emperor roll were worth the wait. But if you can't, a blue crab cake, steamed mussels, grilled octopus, baked brie, or charcuterie are always available. More adventurous diners should try the grilled sliced Japanese flying squid.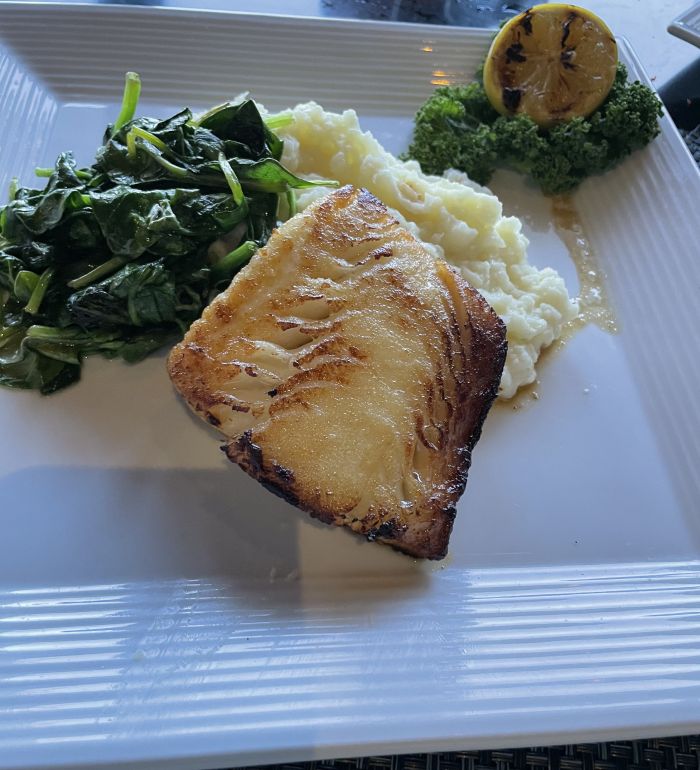 Will Biggins
There is a nice selection of a salads, including some unexpected finds like the spinach, watermelon and feta; Thai beef with chili lime dressing; and teriyaki chicken with roasted cashews and ginger dressing.
When it comes to main events, the miso-marinated sea bass and surf and turf were standouts.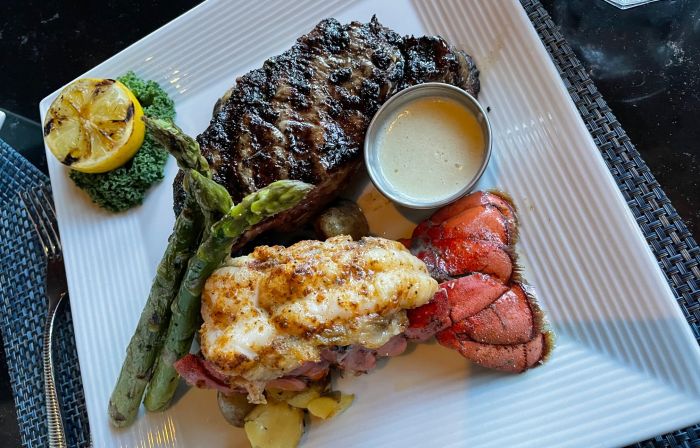 Will Biggins
While the Prime New York strip arrived well done from our medium rare request, the tasty gorgonzola sauce and enormous lobster tail drizzled with garlic herb butter, grilled asparagus, and flavorful herb roasted potatoes made up for it.
Other entrees included Asian spare ribs with crispy rice noodles; breaded chicken Katsu with cilantro rice; and lobster linguine served in a creamy alfredo sauce.
Unfortunately, we did not save room for desserts, which included everything from tiramisu and crème brulee cheesecake to chocolate panna cotta and salted caramel gelato.
Service here is a bit spotty, but thankfully Emilio was extremely attentive and always nearby, keeping a close watch.
Brandon's is located at 2842 South Ocean Boulevard in Palm Beach.