Witnessing the northern lights dance across the night sky in neon-tinged hues of green, purple, and blue is a dream for any traveler. This probably means remote villages, backcountry trails, unpolluted skies, and an explorer's spirit are your thing. We commend you.
Sure, you could book a flight to Iceland and hope for the best, but like most things in life, a little smart planning will serve you well.
For the best prospects of seeing the staggering display, which are actually caused by gas particle collisions (learn more here). Read on for the best places to go, tours to book, and times to visit.
Best Places to Travel to See the Northern Lights
Yllästunturi, Finland in Finnish Lapland
Running through mid-February (and starting in November), Yllästunturi turns off its street lighting at 10:00 pm to amplify the beauty of the northern lights. Tour Lapland, Finland's northernmost region, with Intrepid Travel's 8-day Finnish Lapland in Winter, which includes dog-sledding, hiking through snowy woodlands, and recapping the day's adventures over a glass of salmari, a salty licorice liqueur.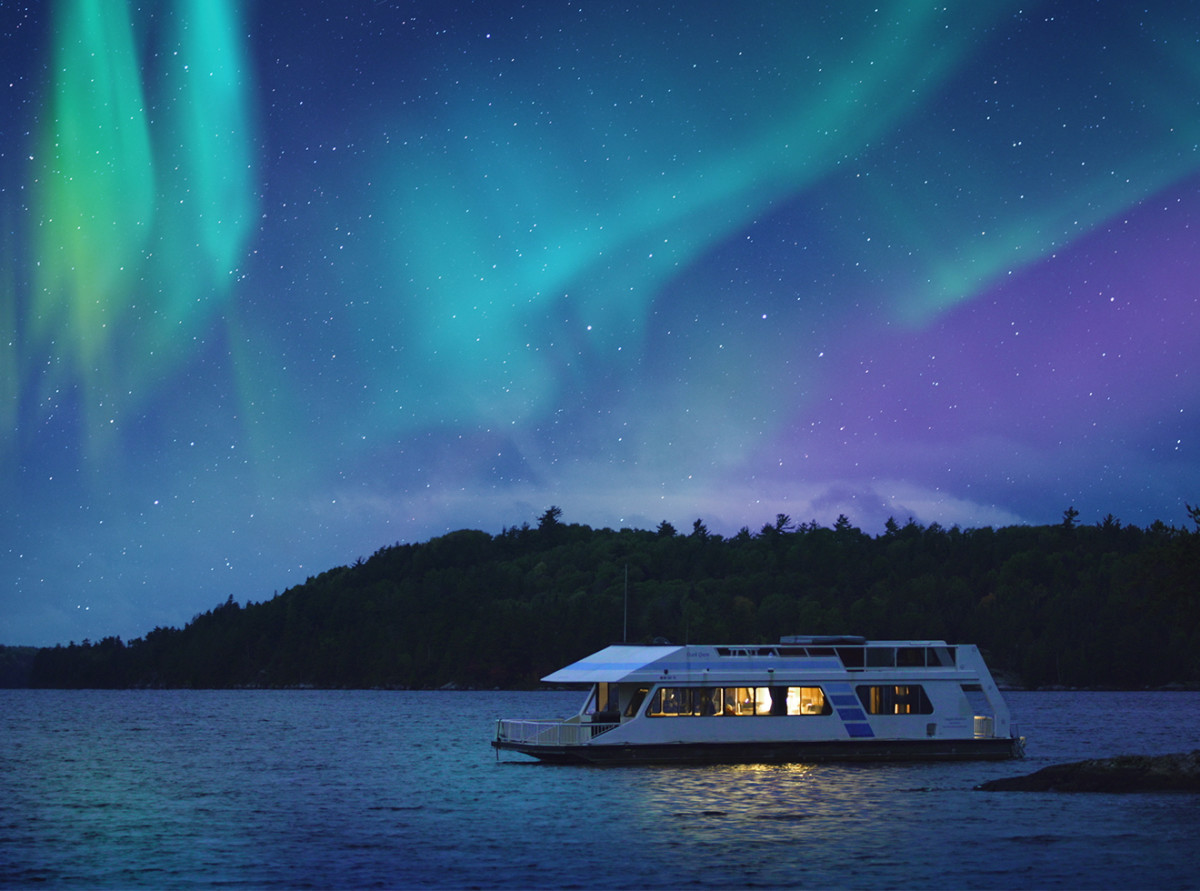 Voyageurs National Park in International Falls, Minnesota
The Land of 10,000 lakes gets the northern lights year-round, but because the nights are longer in late fall and winter, your best bet for spotting them is then. With stunning night skies, this gem of a national park is perched on the Canadian border. Twenty-six interior lakes make up nearly half the park, so skis, snowshoes, hiking boots, or a boat is the way to go. Inside Voyageurs, post up at Kettle Falls Hotel, a flyspeck in the park's sprawling grounds.

For access to exclusive gear videos, celebrity interviews, and more, subscribe on YouTube!