This article was published in partnership with Blu Atlas.
If you're still waking up after sleeping for eight hours and don't look as refreshed as you feel, it might be because your night routine is missing something essential.
The good news is that you don't need a 10-step skincare routine every night. If there's one thing you're doing for your skin at the end of the day, make sure it's applying a quality night cream.
A night cream is different from a day cream. It usually has a thicker consistency and is formulated without SPF. It's denser than a day cream because it's made to moisturize your skin as it repairs itself overnight.
One ingredient you'll see a lot on this list is hyaluronic acid. Hyaluronic acid aims to increase the skin's moisture and reduce the appearance of fine lines and wrinkles by pulling the moisture from the air into the skin. Hyaluronic acid is something our bodies naturally produce, but as we age, our ability to produce enough hyaluronic acid is reduced. This often results in wrinkles and volume loss, which can manifest in the form of a saggy face.
Keep reading to find out which night cream we ranked No. 1 out of the 25 best night creams for men in 2023.
The No. 1 spot on our list goes to Blu Atlas Moisturizing Cream. This intense moisturizing cream targets dry and dull skin, and works to repair it. Formulated with 98.5% naturally-sourced ingredients like seaweed extract, mango seed butter and vitamin C, the Blu Atlas Moisturizing Cream provides anti-aging effects for all skin types.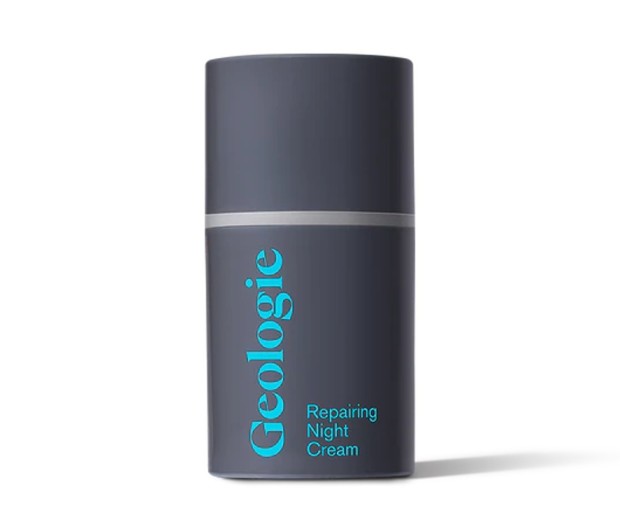 Geologie calls their Repairing Night Cream "magic in a bottle" because, with 0.5% retinol, it is a rejuvenator for sensitive skin. The Geologie Repairing Night Cream will repair your skin while you sleep, with retinol being the most powerful, proven and effective ingredient to combat aging. In addition to retinol, this Repairing Night Cream contains niacinamide and hyaluronic acid to tackle breakouts or dull and tired skin.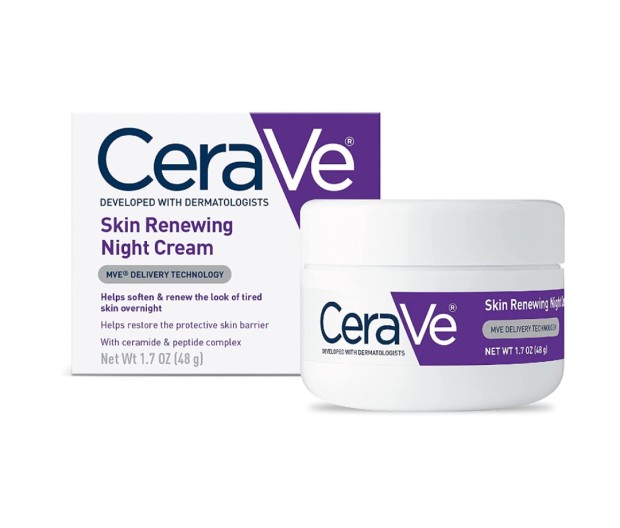 CeraVe is a skincare product that was formulated by dermatologists and has been trusted by consumers for years. It contains a peptide complex to reduce the look of fine lines and wrinkles. CeraVe Skin Renewing Night Cream renews the look of tired skin overnight. Other ingredients include hyaluronic acid and essential ceramides, which provide hydration to the skin and help to maintain the skin's moisture barrier.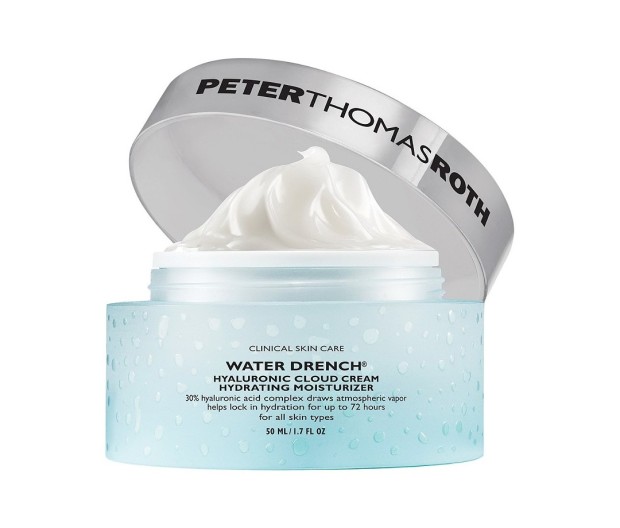 Peter Thomas Roth Water Drench Hyaluronic Cloud Cream Moisturizer has a 30% concentration of hyaluronic acid that will pull moisture from the air to provide your skin with intense hydration that lasts up to 72 hours. Peter Thomas Roth notes that hyaluronic acid attracts and retains up the 1,000 times its weight in water from moisture in the air – hence the Cloud Cream in the name!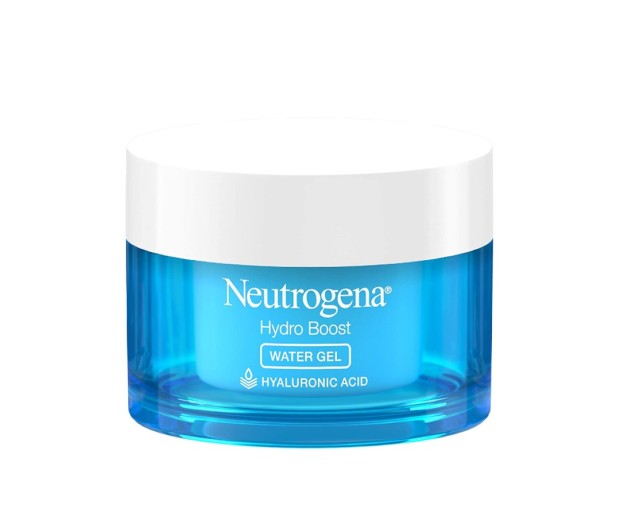 Neutrogena Hydro Boost Hyaluronic Acid Hydrating Water Gel is an outstanding night cream. Not only will it provide intense hydration overnight, but it is gentle enough to double as an everyday moisturizer. The gel formula provides hydration for the skin and leaves it looking and feeling supple, and the hyaluronic acid attracts moisture and locks it into the skin.
Vichy LiftActiv Supreme Night Cream is a bestseller in the skincare world. This night cream is formulated with rhamnose and vitamin C to provide your face with 24-hour hydration without leaving it sticky or greasy. The anti-aging properties in this night cream are gentle enough to be used every night, but nevertheless visibly reduce the appearance of wrinkles, boost skin's firmness and provide a lasting lifting effect.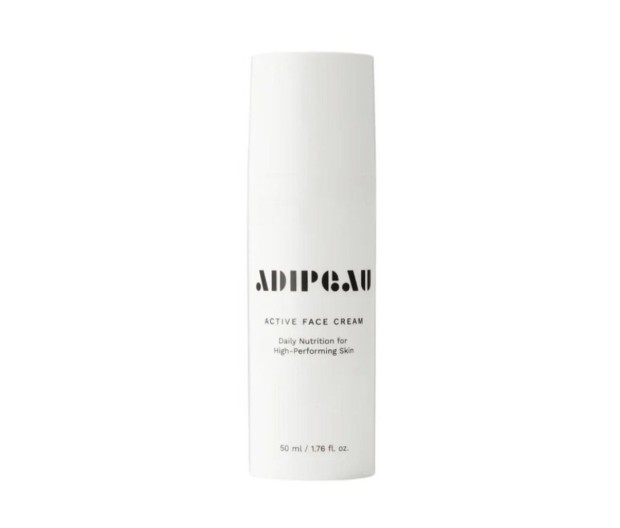 ADIPEAU's cream claims to fuel your skin's superpowers. Their formula is generated by two natural active ingredients – safflower seed oil and Thai black ginger – to assist your skin in its recovery and regeneration.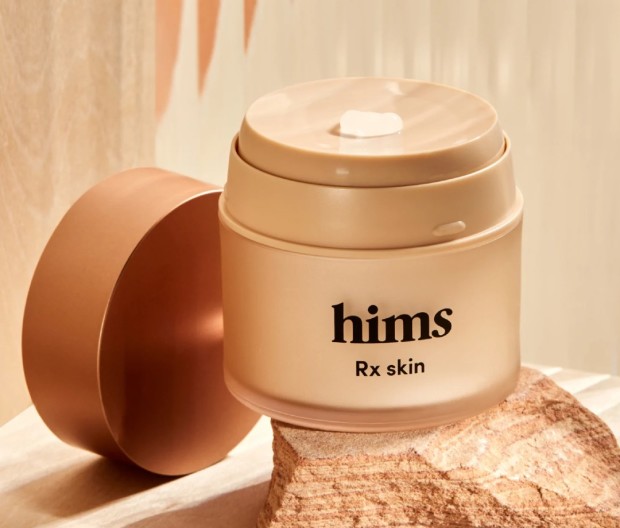 Him's is a brand dedicated to men's overall wellness. You can purchase this night cream as a one-time purchase, or you can subscribe to get a jar every month. Him's Anti-Aging Cream is formulated with a dose of tretinoin, an ingredient that helps your skin produce more collagen and restores your skin's youthful appearance and buoyant glow.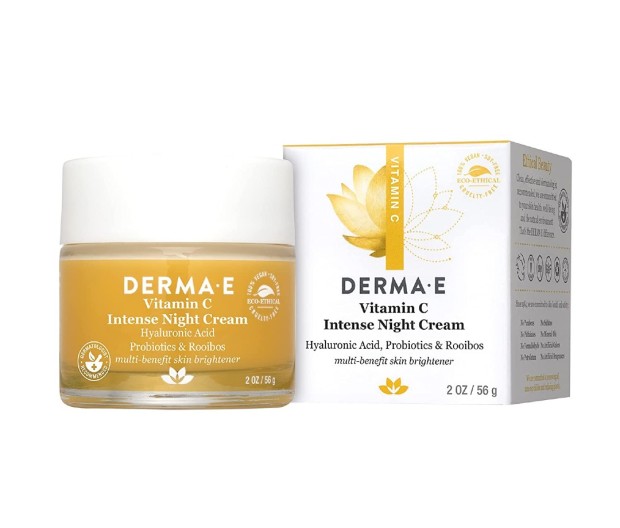 DERMA E Vitamin C Intense Night Cream is a luxurious nighttime cream that will restore your skin and provide overnight protection. Vitamin C has antioxidant, skin-brightening and anti-aging properties to support the natural rejuvenation of environmentally stressed skin and improve the appearance of sun-damaged skin. The DERMA E Night Cream also contains rooibos, an antioxidant plant-derived ingredient that works to reduce the appearance of wrinkles and promote healthy skin.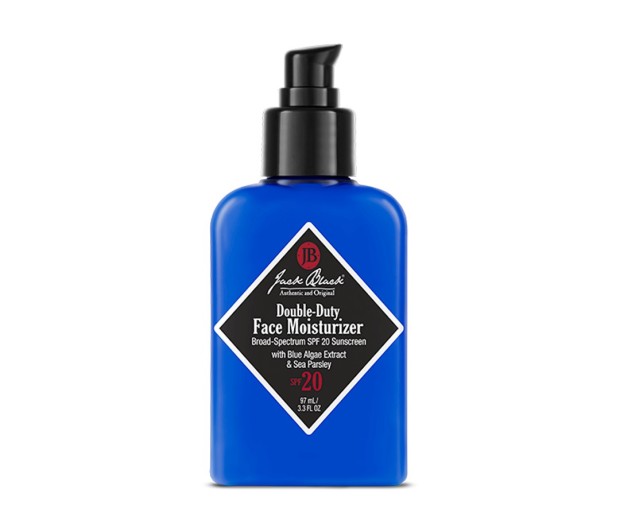 Jack Black is a favorite skincare brand of men everywhere – and for a good reason! Jack Black's Double-Duty Face Moisturizer is a lightweight formula that is gentle enough to be applied as a night cream or an everyday moisturizer. Potent antioxidants and vitamins work together to visibly improve the skin's overall appearance and provide you with lasting hydration without a heavy, greasy feeling.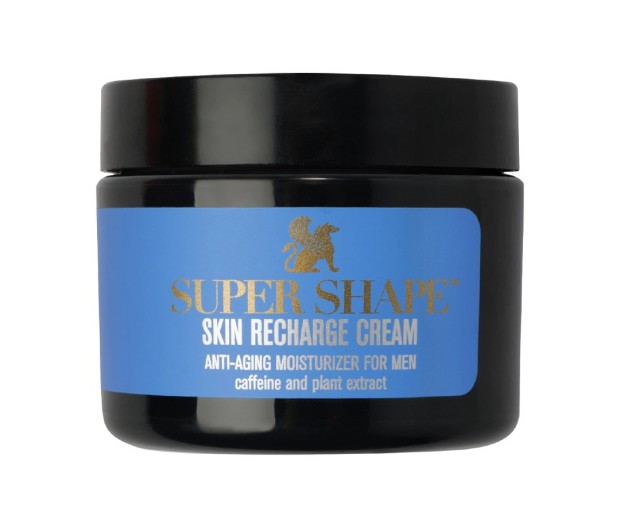 Baxter of California is a trusted skincare brand that has helped to revolutionize the men's skincare market.  The Super Shape Skin Recharge Cream has been a favorite of men everywhere since 1965. This night cream has stood the test of time because of ingredients like caffeine, soy protein and other plant extracts, which replenish the nutrients your skin loses every day. Baxter of California Super Shape Skin Recharge Cream provides intense hydration while reducing the appearance of fine lines and other signs of aging.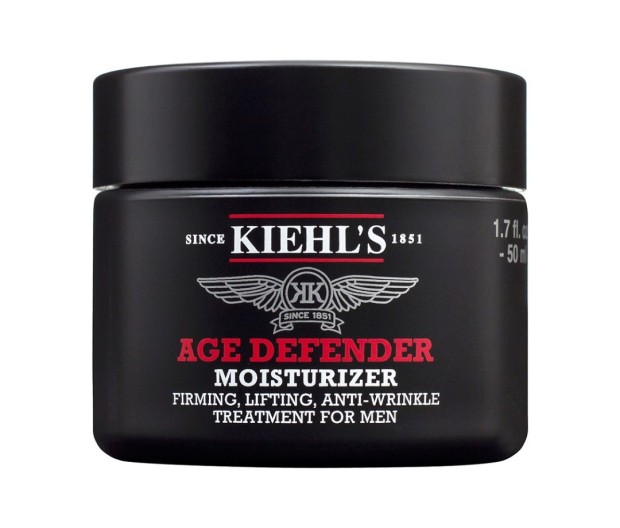 Kiehl's is a widely trusted skincare brand, and they've created a great night cream for men. This Age Defender Cream Moisturizer is specifically formulated for a man's thicker skin to target fine lines while firming the skin. Constant use of Kiehl's moisturizer will leave your skin smooth and healthy-looking.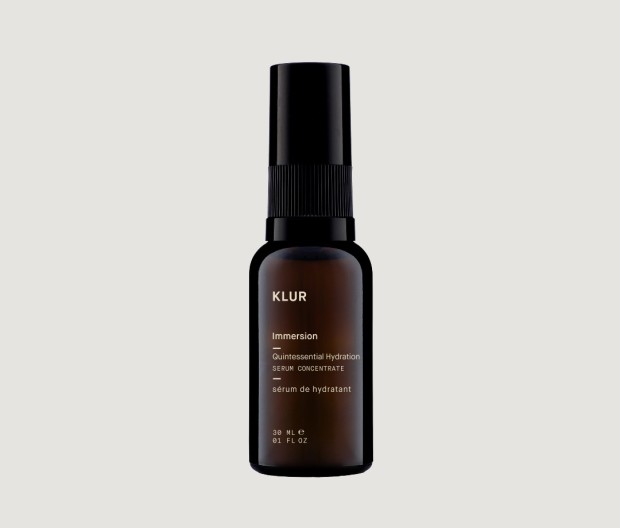 The halfway spot on our list goes to KLUR Immersion Serum Concentrate.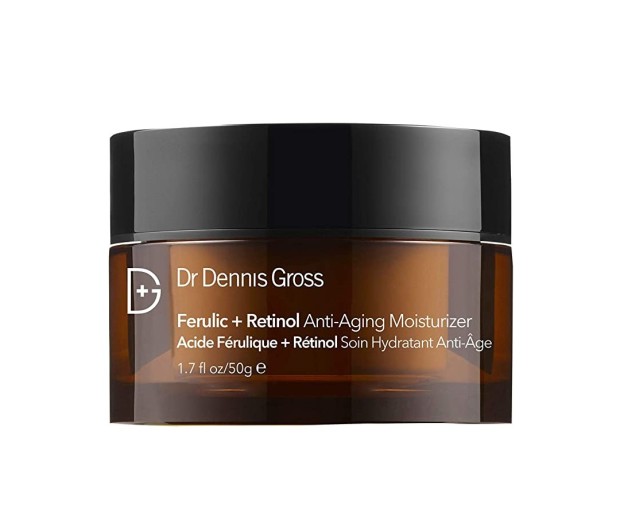 Dr. Dennis Gross Ferulic + Retinol Anti-Aging Moisturizer is a thick and luxurious night cream formulated with retinol and ferulic acid. This moisturizer is designed to visibly improve the appearance of your skin by reducing expression lines and wrinkles. The moisturizer will provide you with a more youthful appearance.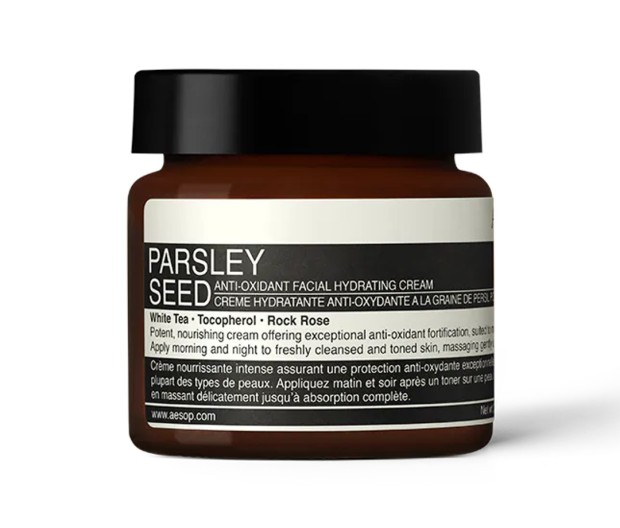 AESOP's Parsley Seed Anti-Oxidant Facial Hydrating Cream is a night cream that will leave your skin feeling soft and smooth. Infused with ingredients like white tea and rock rose, the moisturizer not only hydrates the skin, but also protects it against everyday factors.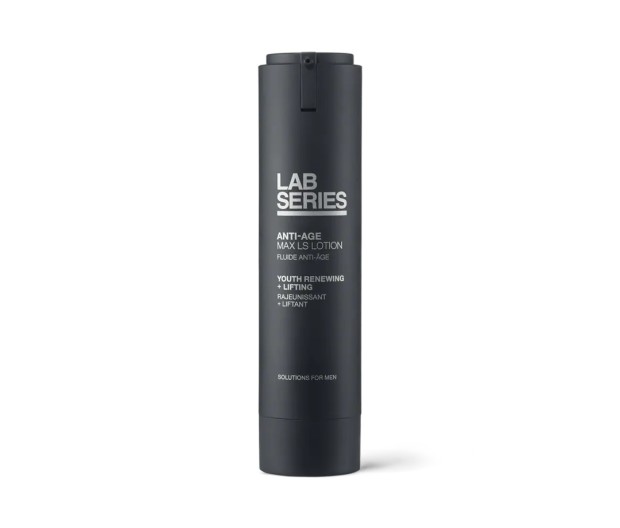 Lab Series Anti-Aging Max LS Lotion is formulated with Youth Renewing Technology to hydrate and boost skin's cellular energy and Anti-Aging Peptides to target key signs of aging. Clinical testing for the lotion was done on men ages 26-64, demonstrating that skin smoothness was increased by 15%. In addition, it was shown to firm skin with a visible lift, improve skin's elasticity and support natural collagen production to reduce the appearance of fine lines and wrinkles.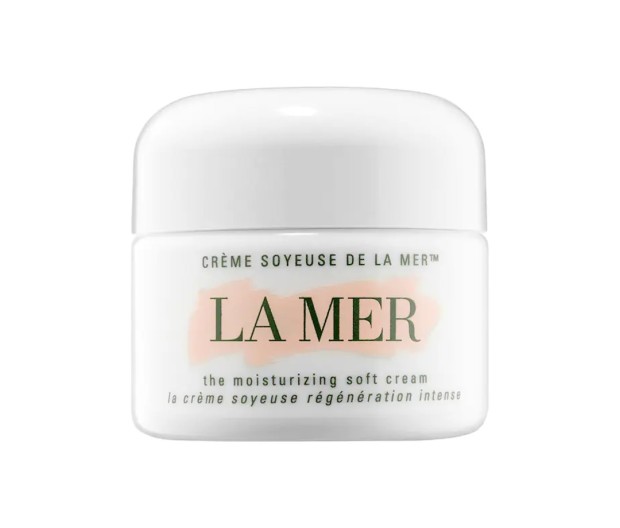 La Mer has made a name for themselves in the skincare game for being incredibly expensive; however, their products are arguably worth the price. La Mer prides themselves on being both luxury and high-performance skincare that has been loved and trusted by consumers everywhere since the 1960s.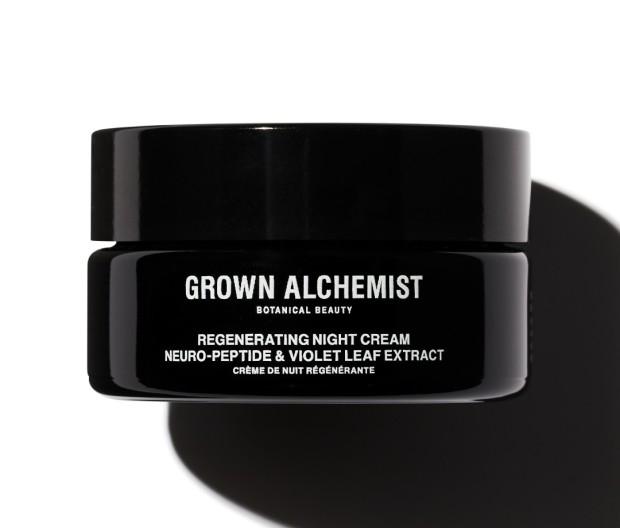 Grown Alchemist Regenerating Night Cream is formulated with neuropeptides and violet leaf extract. Neuropeptides are known to increase two different types of collagens to boost elastin levels, which improve the skin's structure.  After using neuropeptides, your skin should be noticeably firmer, with fewer fine lines and wrinkles.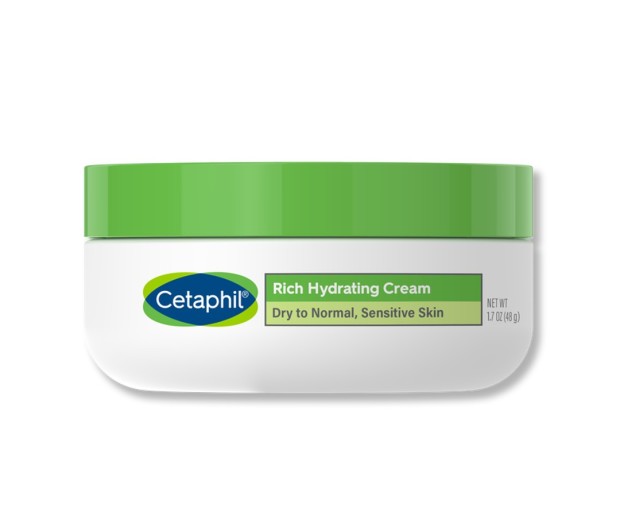 Consumers and dermatologists have trusted Cetaphil for years. Cetaphil's Rich Hydrating Night Cream is formulated with hyaluronic acid to rehydrate your skin and boost moisture for up to 24 hours. This night cream is both fragrance-free and hypoallergenic, making it effective as well as non-irritating. This lightweight formula absorbs into your skin quickly without clogging your pores. Cetaphil Rich Hydrating Night Cream is perfect for anyone, but especially for those with sensitive or irritated skin.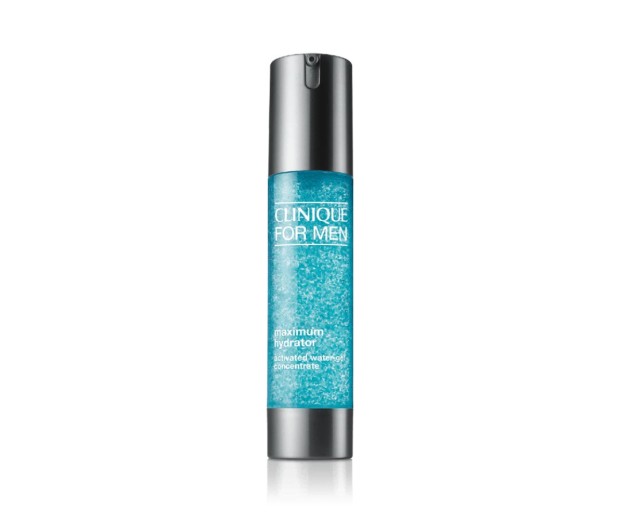 When Clinique for Men said maximum hydrator, they meant it. This Maximum Hydrator Activated Water-Gel Concentrate claims to keep your skin moisturized for a full 72 hours. Since this night cream is a water-based gel, it is incredibly lightweight and won't leave your skin feeling greasy or sticky. Clinique claims to have formulated their water-gel concentrate with Innovative Liquid-Sphere Technology, which repairs dryness and environmental stress to combat the appearance of aging.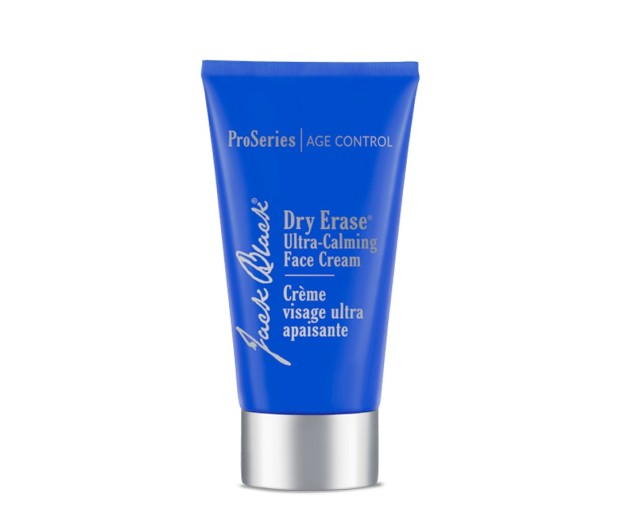 Jack Black's exclusive formula is said to mimic the structure of natural skin lipids by trapping essential moisture to aid in the repair of your skin's natural protective barrier. This night cream is formulated to be non-greasy while still providing your skin with lasting moisture to reduce redness or irritation.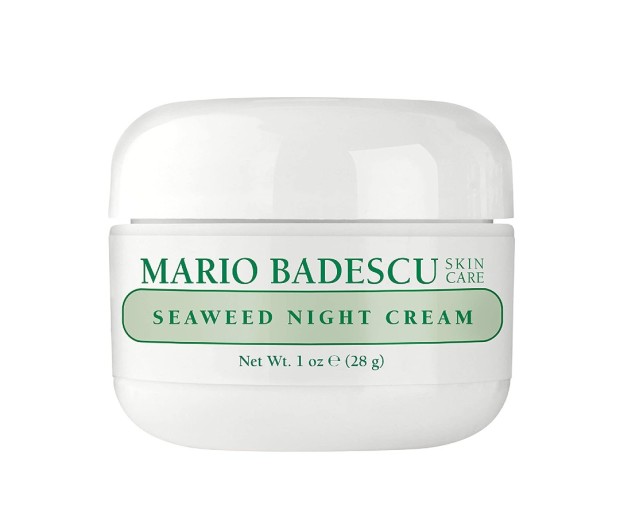 Mario Badescu Seaweed Night Cream offers intense hydration for your face and the area under your eyes. This cream is formulated with ingredients like collagen, hyaluronic acid, elastin and other vitamins and minerals to nourish and repair dehydrated skin. Mario Badescu claims the cream will give you younger-looking skin overnight by plumping, firming and nourishing your skin with their oil-free formula.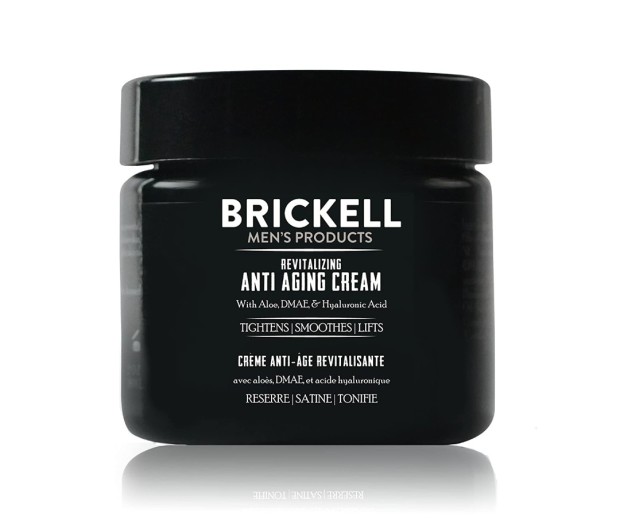 Brickell Men's Revitalizing Anti-Aging Cream is a night cream for men. This moisturizer is great for men of any age and targets signs of aging like wrinkles, fine lines and crow's feet. Brickell Men's Revitalizing Anti-Aging Cream is formulated with certified organic and natural ingredients like aloe and hyaluronic acid to ensure your skin is getting the maximum amount of hydration overnight.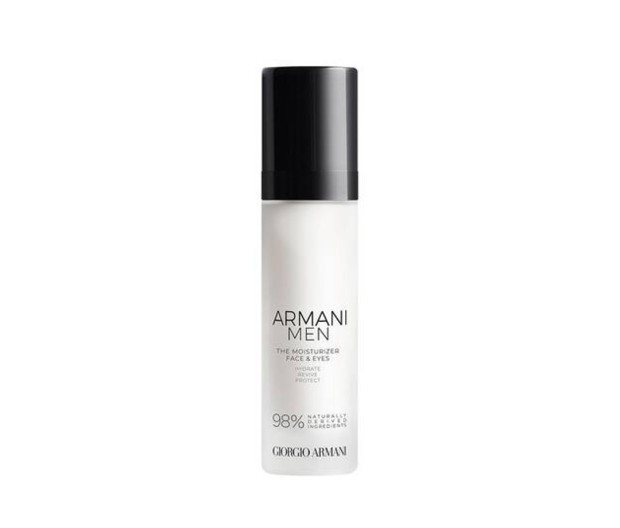 The Moisturizer Face & Eye is the cream for you if you need a little luxury in your nighttime routine. With ingredients like baobab leaf extract, this night cream has anti-aging properties that will ensure you wake up looking youthful and refreshed. Specifically, this night cream claims to reduce puffiness and dark circles under your eyes, in addition to ensuring your entire face is hydrated.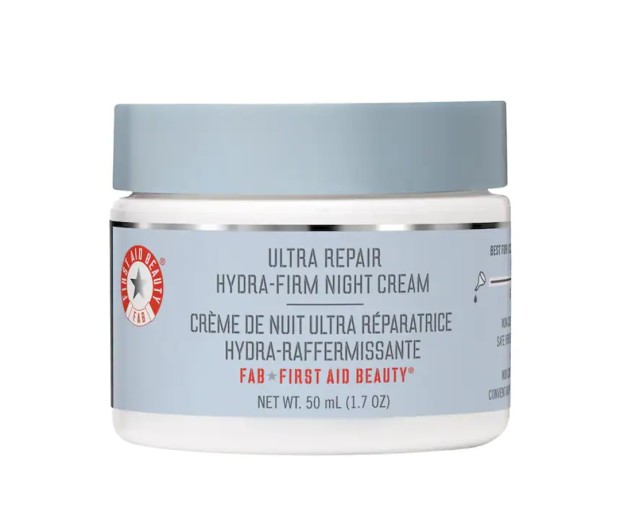 First Aid Beauty is known for their moisturizers, and their Hydra-Firm Night Cream is one of their best. Not only will this cream hydrate your skin; it will also tackle the signs of aging overnight while your skin repairs itself. Whether your concerns are wrinkles, fine lines, dryness or loss of volume, First Aid Beauty's Hydra-Firm Night Cream has you covered.